1st Birthday Cocomelon Layout of tarpaulin. happy birthday cocomelon party theme
You can also download the PSD File of this layout. So that you can customize it. Change the background photo and the birthday celebrants photos .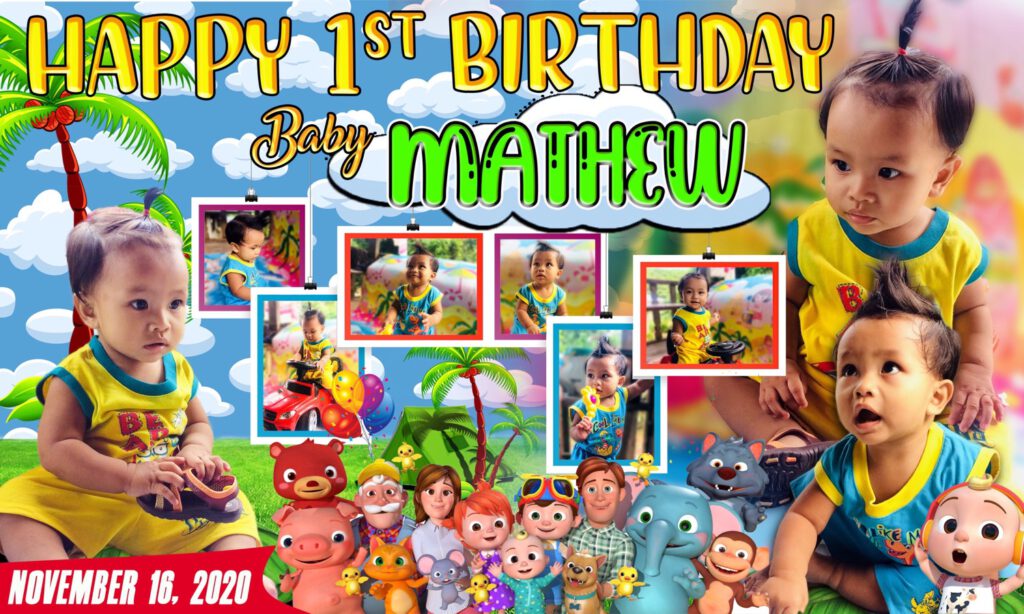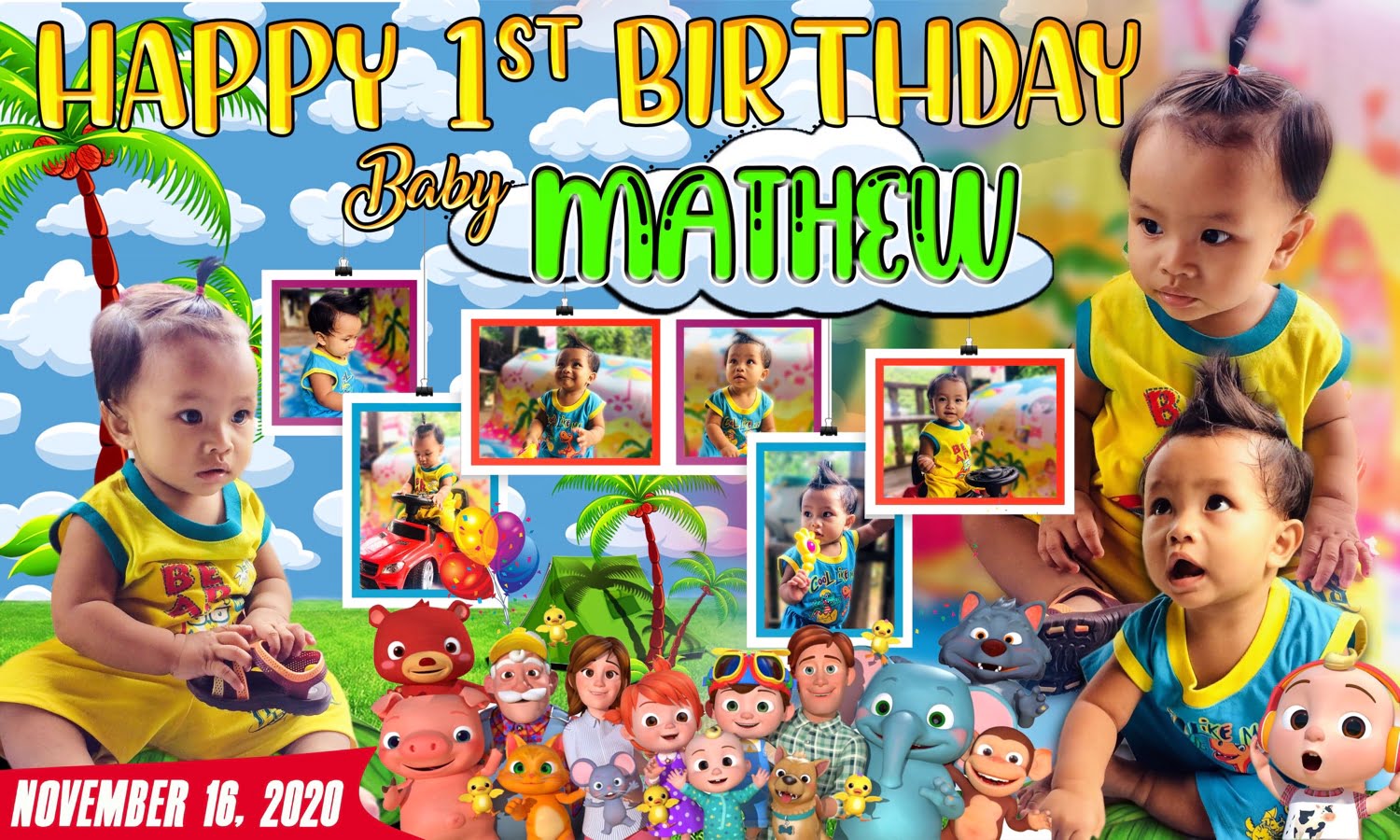 Cocomelon Layout Free Download
In this site, I allow website visitors to download some of the PSD files hat are available
Other Cocomelon Layout
You can also check out our other designs. There's a lot of sample tarpaulin design that are available here.
Cocomelon Layout Background
In this design, I used the grasslands. I also added some coconut trees clipart.
I also find some clouds photos. And added it as a background photo in the spaces at the back.
I have here a compilation of photos that you can use to create your own.
Compilation of cocomelon tarpaulin background here!
I hope you like this sample of Cocomelon Birthday Tarpaulin design. Layout of cocomelon 1st birthday.
Tarpaulin Tips
Want some tips in editing your own cocomelon birthday party theme tarpaulin design? Here give you some tips and tricks on how to make your own unique design.
Latest Sample Tarpaulin Designs
Contact Us
If you have any questions you can freely send me an e-mail.
You may leave a comment down here. You may also send me a message to the Official Facebook Page of this site. You may find it on the Contact Page. And I guarantee that I will respond to your message as soon as I read your email.
Sign Up Newsletter
Get notified for the latest tarpaulin design that published in this site.
Need Graphic Design?
Get your personalized tarpaulin design for your event.