Welcome to my blog. I will show you the Store Tarpaulin Design for Milk Tea, Kimchi and Sujo.
There are some tips that I will share to you below. Read it!
The size of this tarpaulin design is 40 inches by 60 inches long.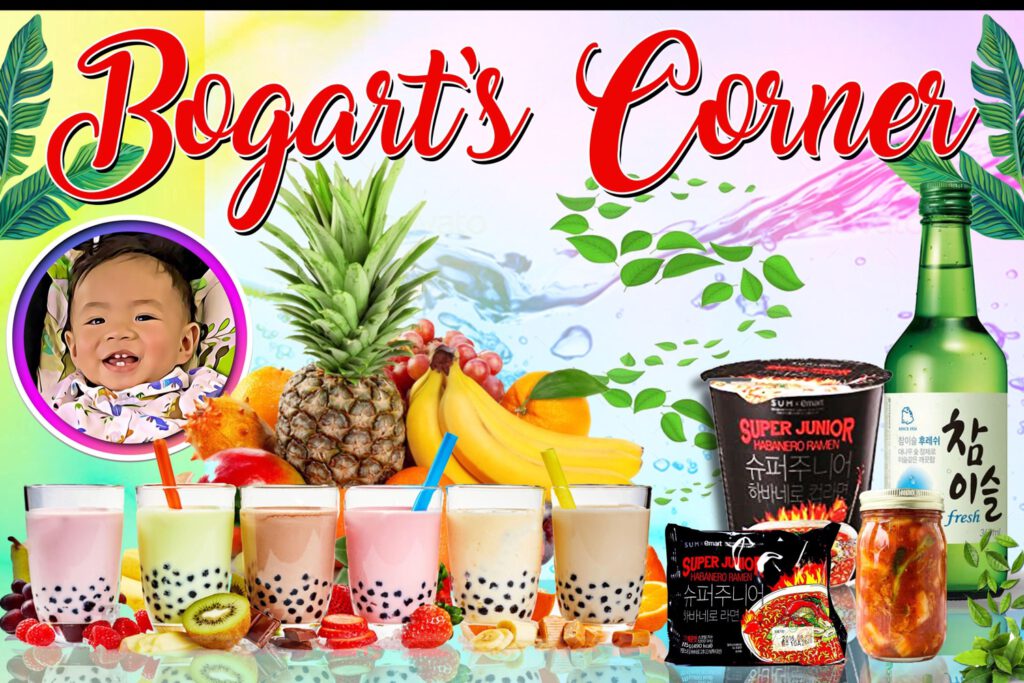 Previously, I also make a tarpaulin design for sari sari store for my Aunt.
It is a large size, I think it is 1.5 feet in height and 9 feet long.
Large enough and appropriate or exact size of the store front.
Actually, it is very simple. I just highlighted the name of the store. Which is Rhiden Store.
Store Tarpaulin Design Tips
And now, here are some tips that I will you today.
When making a tarpaulin layout sari sari store tarpaulin design. Make it simple.
It is simple and clear. The most important is the name of the store.
If it is requested to put some of their products in the design. Then, you should include it.
Just like in this design. It includes the Milk Tea pictures, because that is their products that they are selling.
There are also Kimchi, Noodles and sujo.
That are some of the Korean products, which is yhe client told me to include.
10 Tarpaulin Designs you may Love
So these are the 10 tarpaulin designs that I made before.
That are for Birthday, Christening, Invitation and other related designs.
Reach Us
If you want to have this store tarpaulin layout. Don't hesitate to contact us.
See our contact details on the contact page of this site.
You can also message us directly to our Facebook Page. We will respond as soon as possible.
Thank you! View more designs 😊.
Need Graphic Design?
Get your personalized tarpaulin design for your event.