Hello, there! Jtarp Design is pleased to welcome you. I'm going to give you a Free Cocomelon Printable Letter again right now. These cocomelon-free printables for letters A to Z and numbers 0 to 9 can be used in any way you like.
I had previously uploaded this printable, but I discovered it was in such poor condition. There are a lot of watermarks on it. As a result, I've chosen to republish it so that you can use it.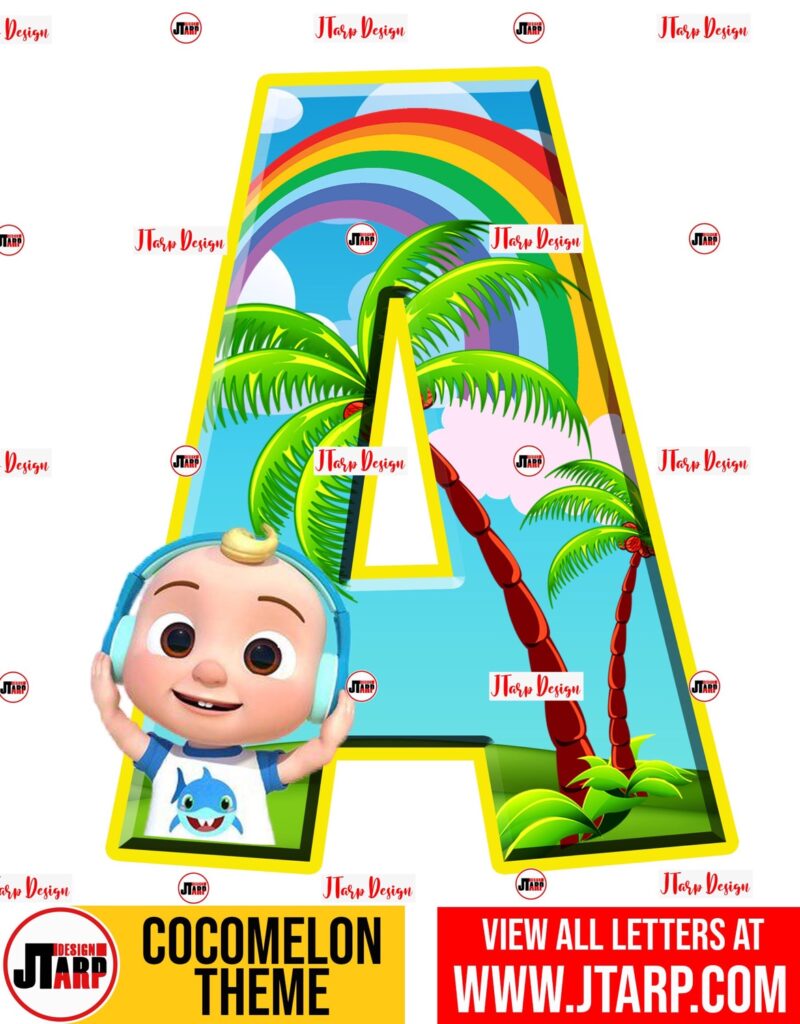 I hope you are pleased with this. I am quite grateful that you continue to visit my website; it motivates me to continue doing free design work. I also suggest that you take a look at the designs listed below.
I think you may also want to see our cocomelon design for birthday and christening.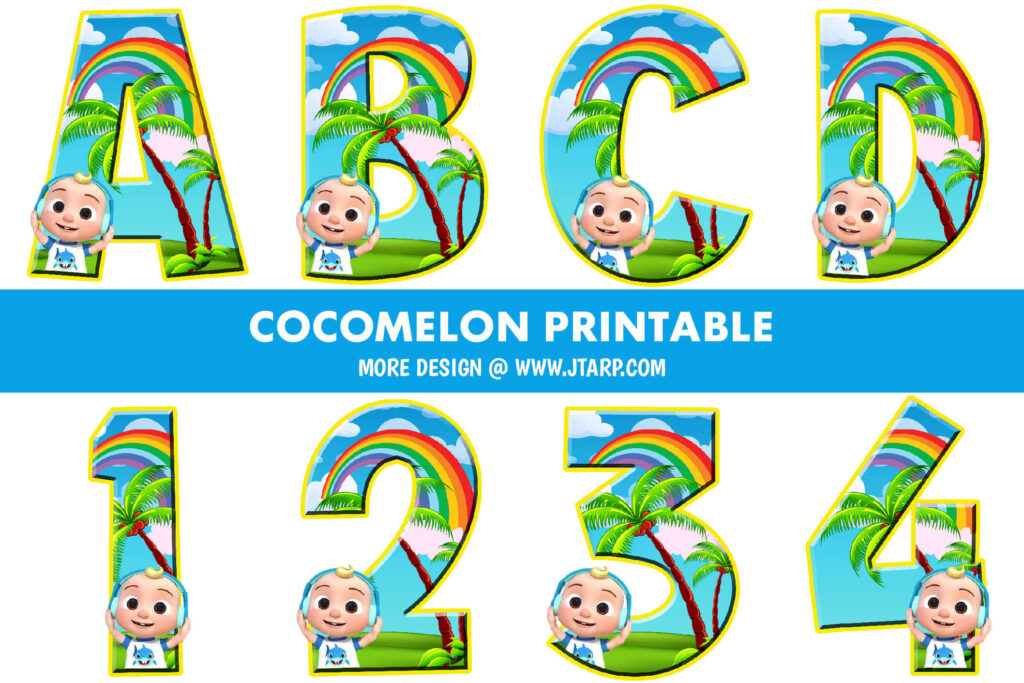 Click the button above to download all the Cocomelon Printable Letters and Numbers all at once. Just follow the instructions.
Cocomelon Printable Letter A to Z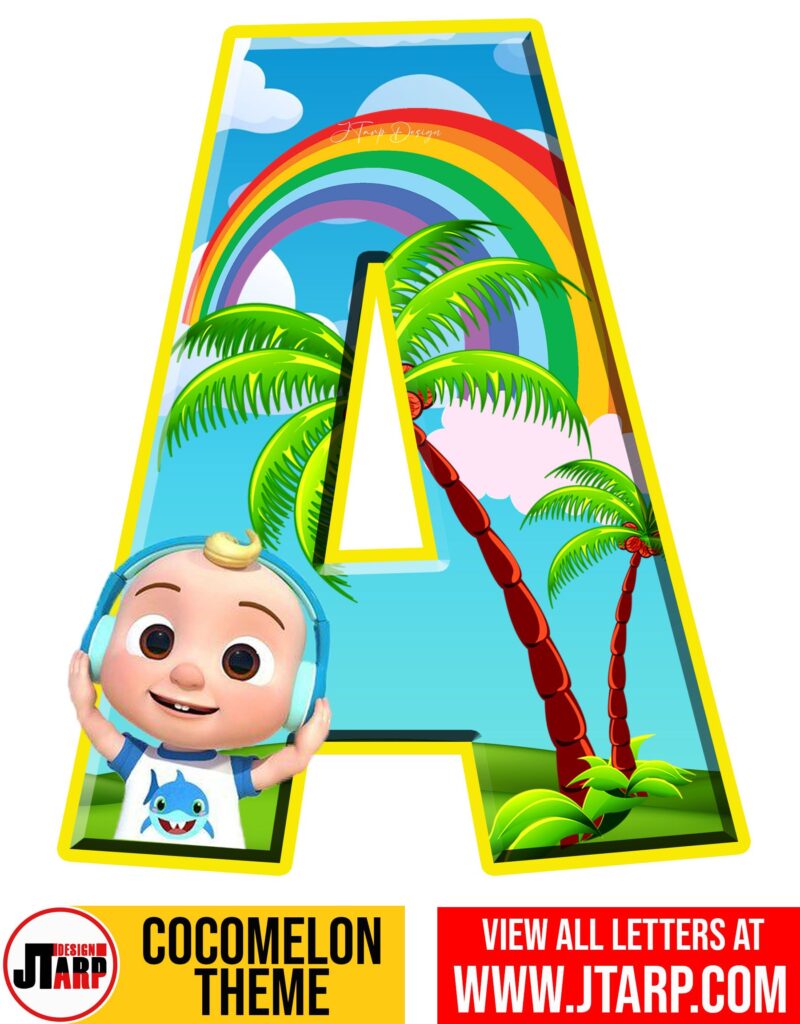 Cocomelon Printable Letter A to Z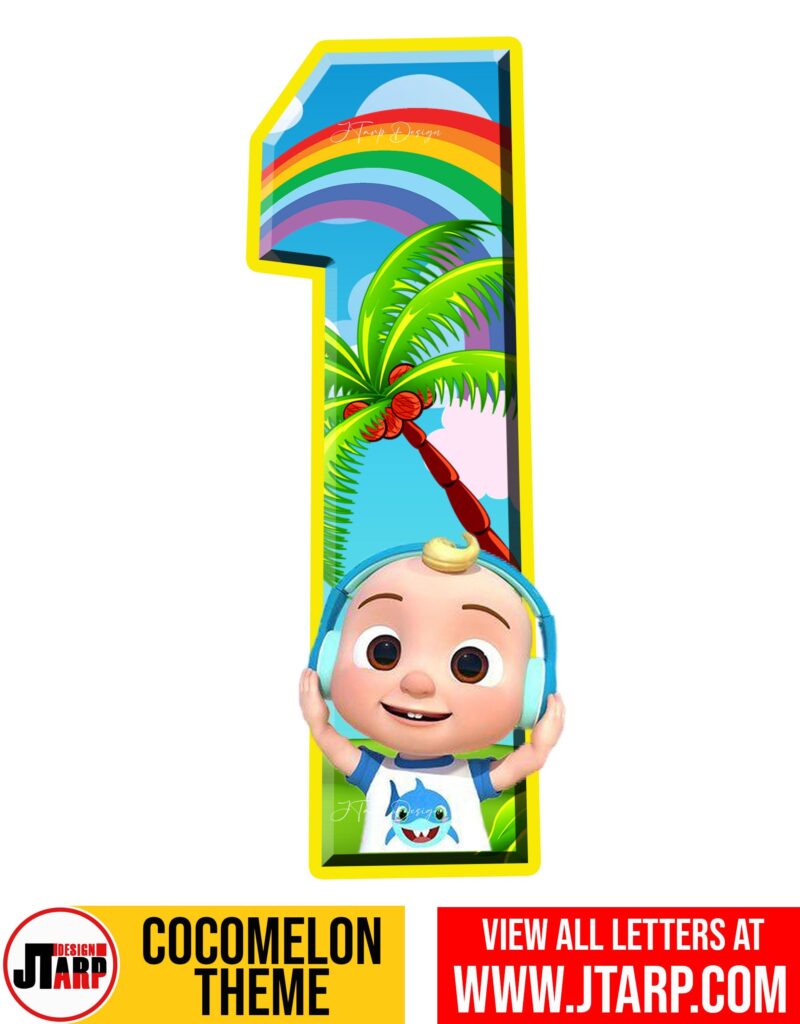 The advantage of our free printable banners is that they may be mixed and matched. You don't have to use the same style for each event; you can use different banner styles for each one and then download a new one for each occasion.
Printable Letters and Numbers that you also like
How to Download Cocomelon Printable Letters and Numbers
Step 1: Find the letters you want to download
The first step to download the letter from JTarp Design is to determine the letters and numbers that you want to use for a project or event.
Step 2: Long-press the image or right-click
For you to be able to save the image to a computer or device. You have to long-press the image or right-click the mouse on your computer.
Step 3: Click save
This is the final step; all you have to do now is press the save button on your computer screen. And ta-daaa, your printables are saved to your device and ready to print.
How to Print the Printables
After you save all of your needed letters and numbers, all you have to do is to select it all and right-click, choose the layout, and print. You may also insert it on Microsoft Word, and arrange the printables according to your likings.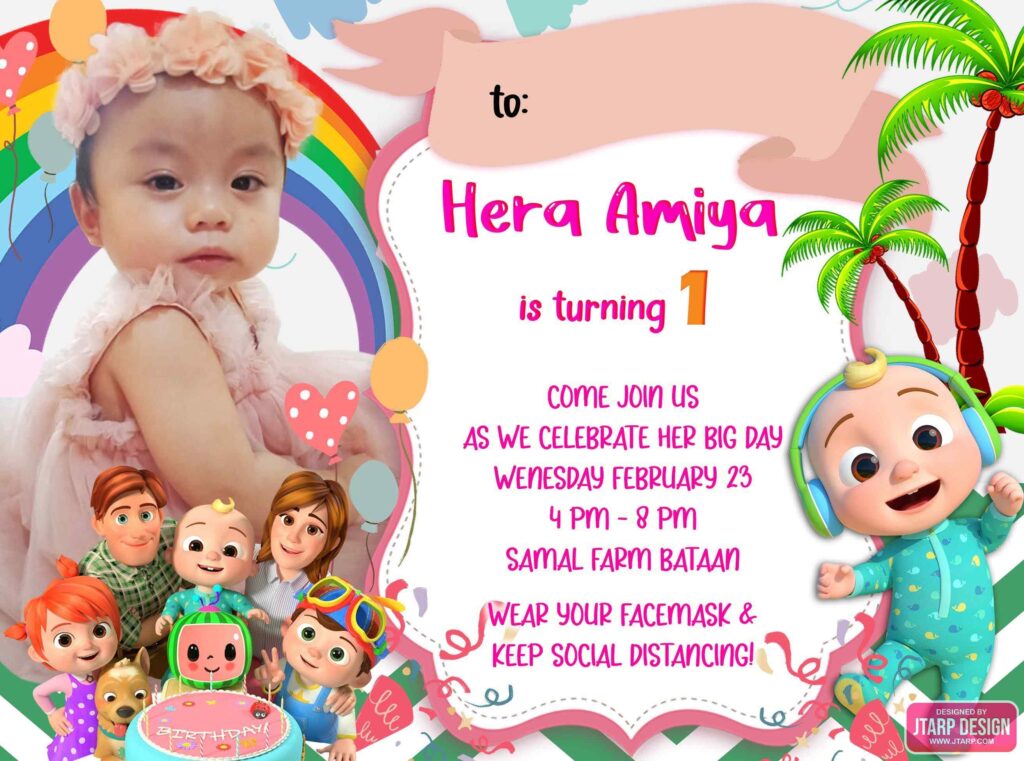 Finally, if you enjoyed this post and the Free Printable Cocomelon Letters, please pin the image below, as it can be useful in a variety of ways and is an excellent method to save for later.
Need Graphic Design?
Get your personalized tarpaulin design for your event.