7 Layouts for Cocomelon Designs for Birthday. From Birthday tarpaulin, invitation card, dedication card, thank you card, alcohol layout for souvenir and pillow. Furthermore, this is also a collection of our cocomelon designs that we created for previous clients.
Also, cocomelon is becoming one of the most popular birthday party themes all around the world. Of course in this scenario, many parents search and hunt for a one-of-a-kind and creative design for a tarp with a cocomelon pattern for their child's birthday.
Hence cocomelon birthday party themes may be utilized by both baby girl and baby boy celebrants, many event organizers and event managers recommend them.
As you notice that there are few and limited layouts with cocomelon designs released on the web. Therefore here are some of them for your reference while constructing your cocomelon tarp.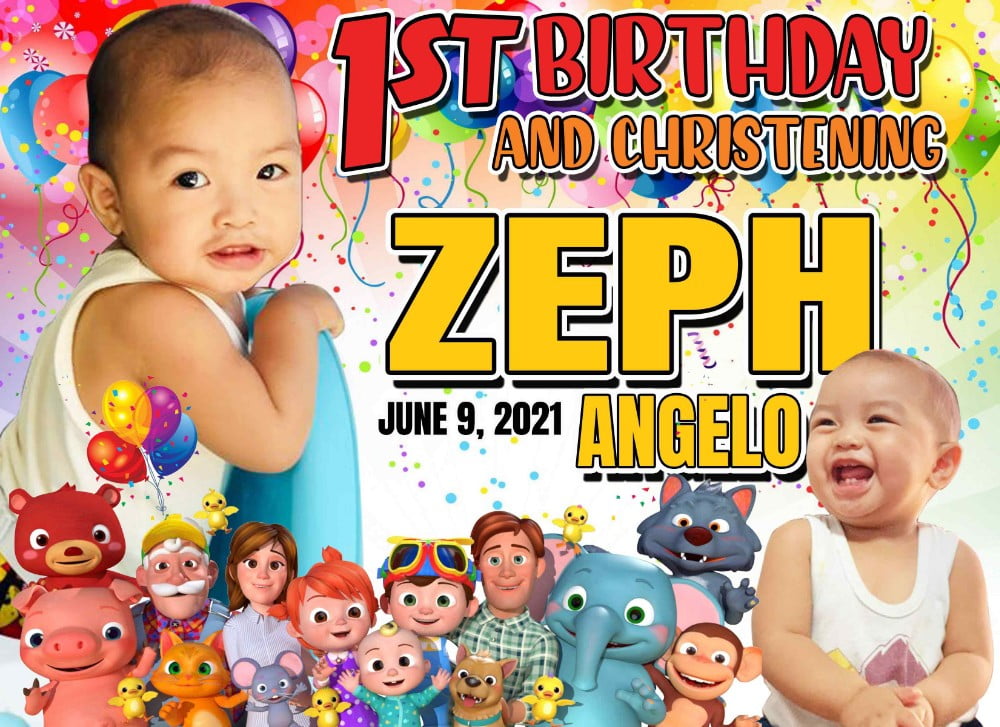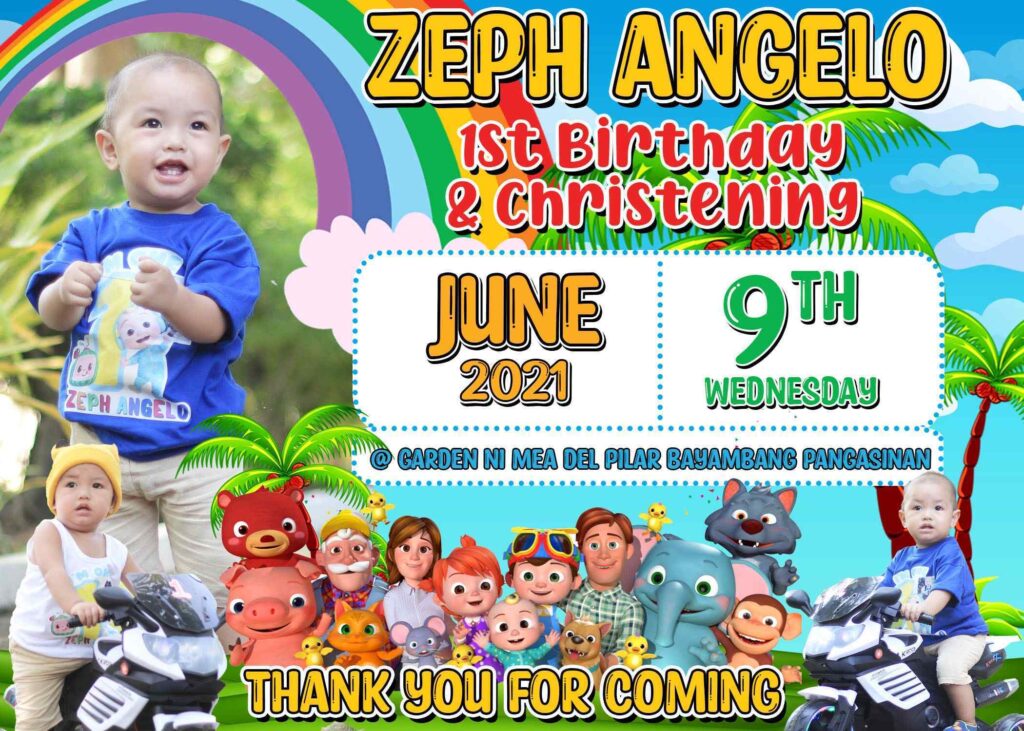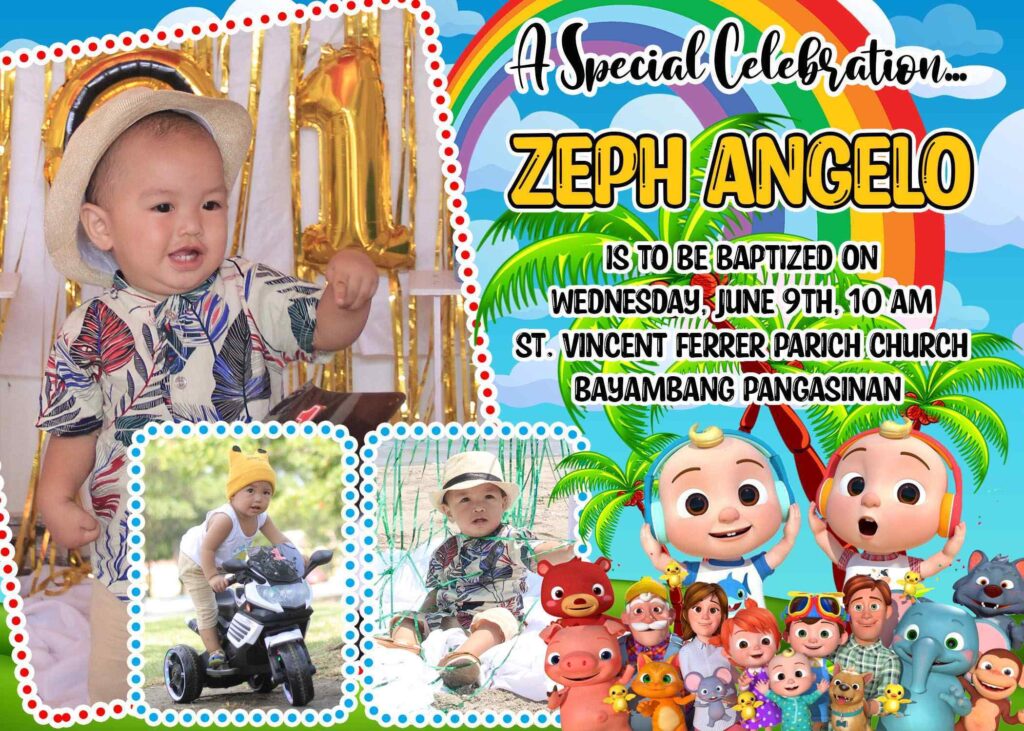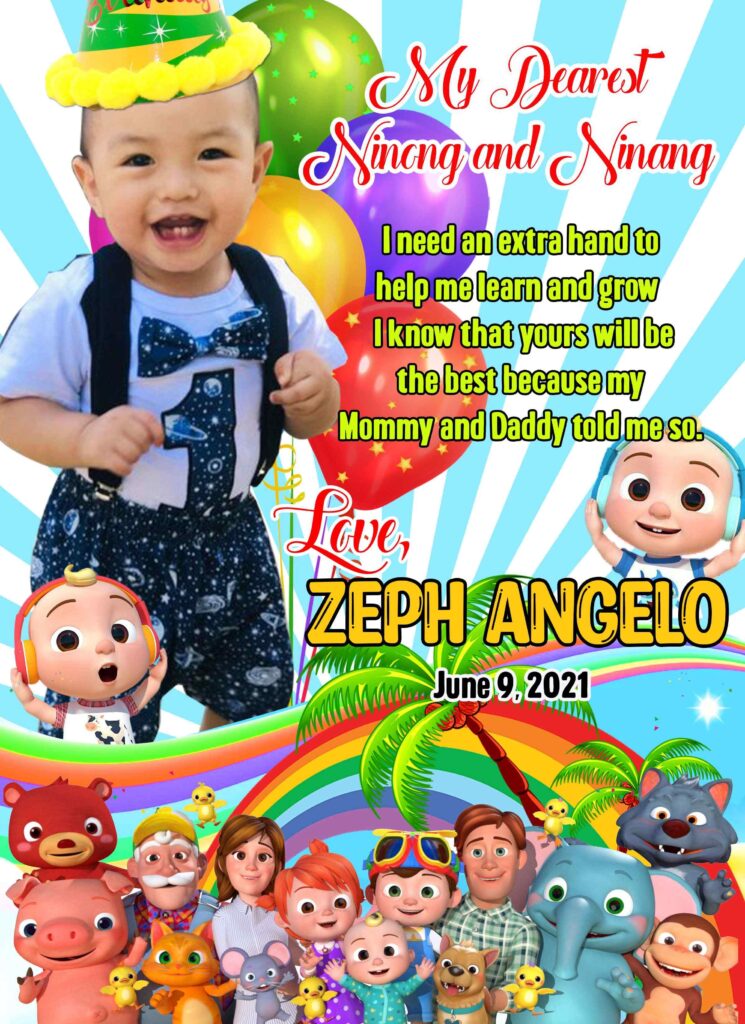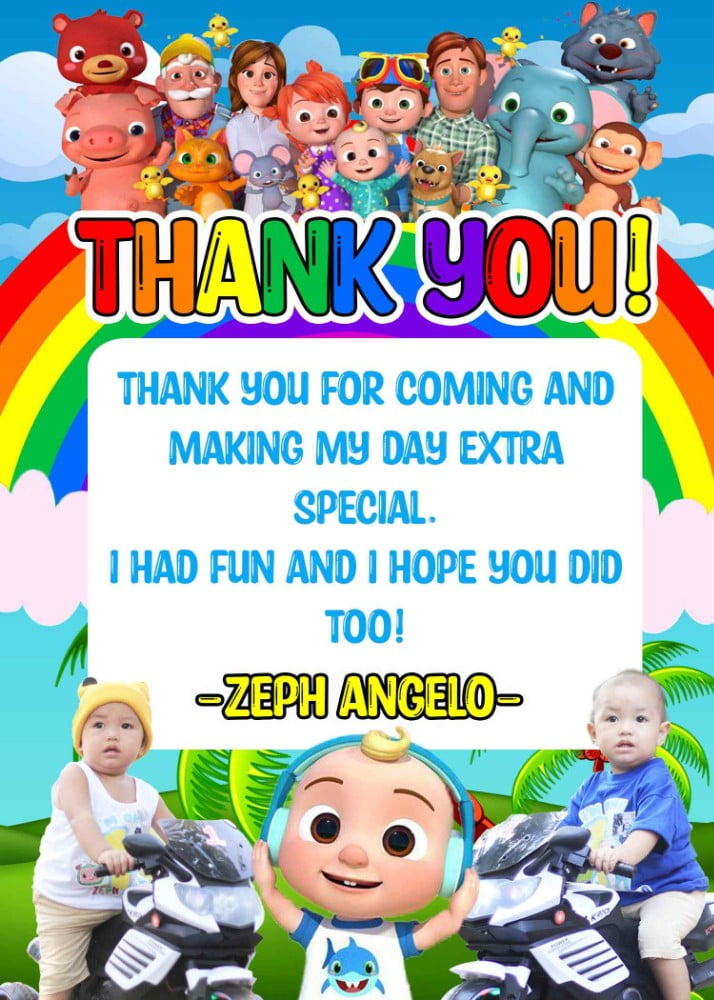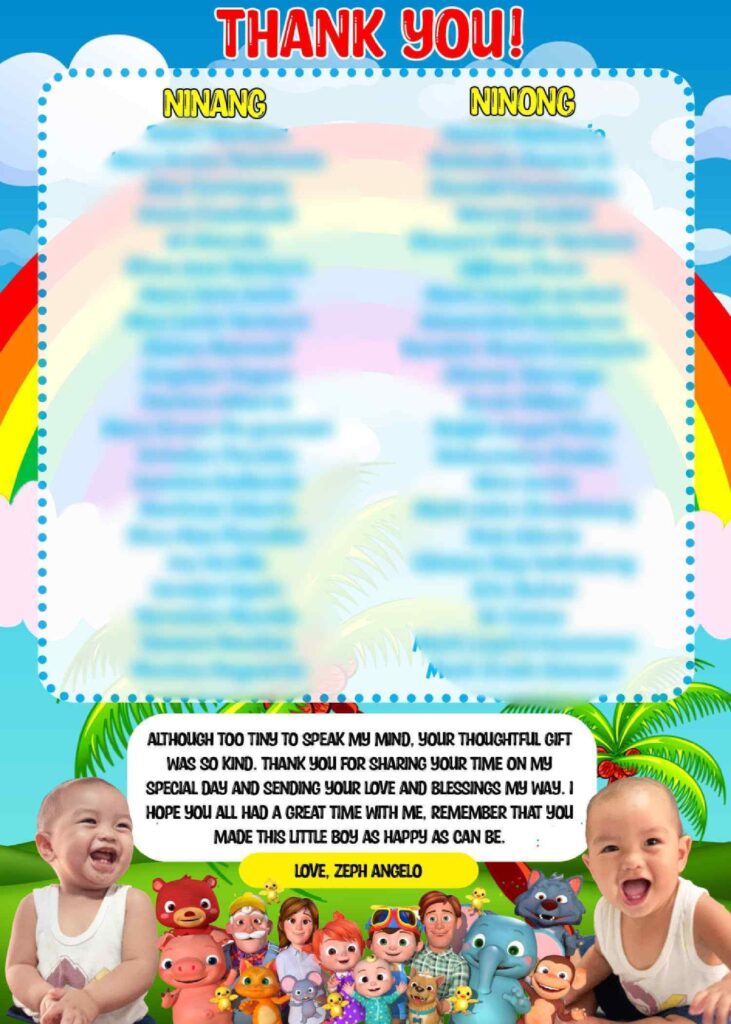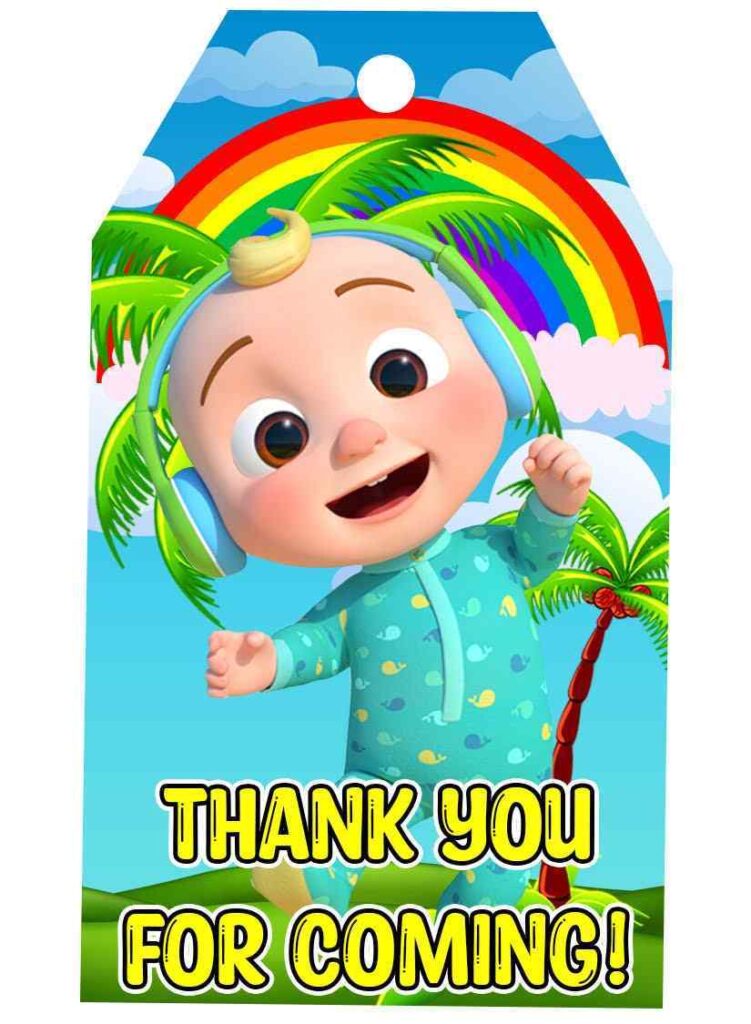 The image below was shared to me by the customer to show me the outcome of my layout. Then she leaves with these comments.
hello ito na yung result nung edit mo, thank you so much! pede mo ipost yan para may reference of prof ka na can be printed sa fabric yung gawa mo

Satisfied Client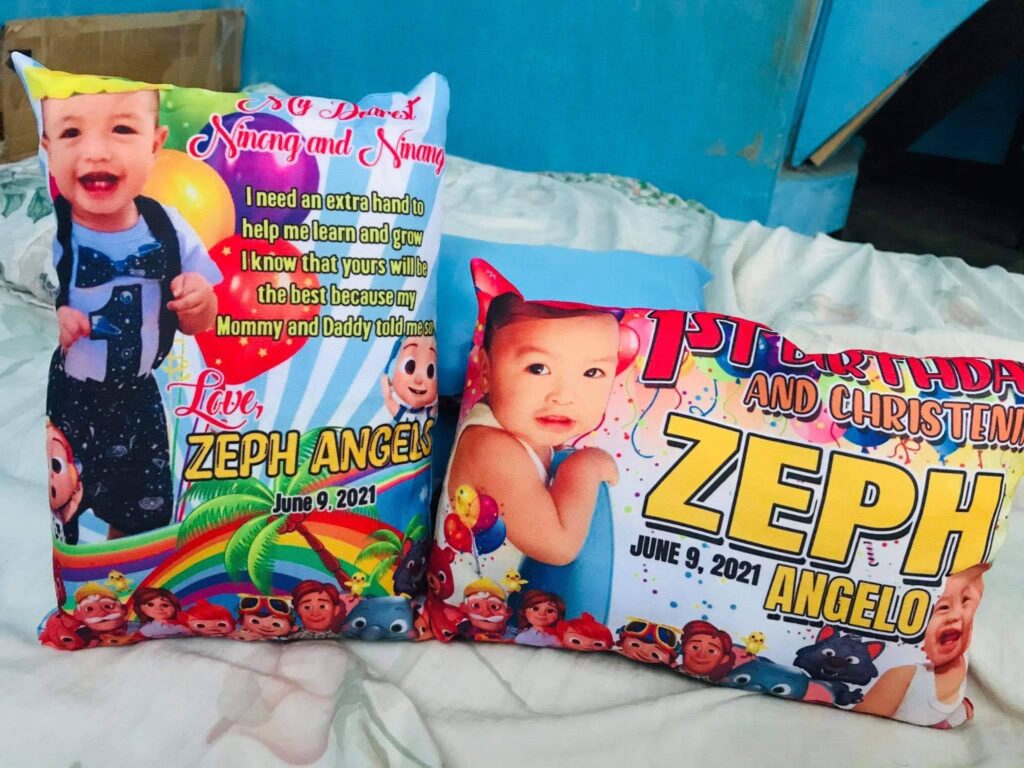 How to create Cocomelon Tarpaulin Layout for Birthday
Find high quality cocomelon cliparts
Most layouts posted on the web are of poor quality. So the outputs are blurred so don't expect to get a high-quality image.
Specifically In the sample cocomelon tarpaulin layout above. Consequently you will see that here I created a better and good quality cocomelon tarp layout like the parents of the celebrants requested.
First, we need to slice up and identify all the elements. I choose to add in this christening tarpaulin layout. Searching and downloading  2 good quality images of cast of cocomelon is too tough. But when you find some clipart, make sure to save it for the future use.
How to get high quality png cocomelon clipart.
Here are the steps to get high quality and png images on google.
First, go to google search and type cocomelon clipart
Second, click images
Third, click tools
And lastly, click color dropdown menu and select transparent
Add some Cocomelon Elements
Additionally Bby adding some coconut trees make this tarp design looks great and awesome. The fonts I used fancy and catch and font style that was easy to download in your browser for free. Dafont.com is one website that offers free fonts to download so you better check this sites it's free.
For the main photos of the celebrants here I choose to have a clear image that the client provides and add it on the layout.
I used to have a hue from the rainbow as the name of the celebrants here. Because the celebrants were all boys and the theme was cocomelon. Still the primary hue in the rainbow clipart is one of the most appropriate colors for the topics. You'll see that I utilized black and white strokes to around the celebrant's name.
Other Cocomelon Designs for other event
My says in Making Cocomelon Design
Always check your creativity!
 In brief your idea should be unique and creative and it should come with your ability to make it happen. As a designer, you need to have a creative mind so you can come up with new ideas to match your client's wants and needs. In order for you to make creative designs, you need to think realistically about your client's needs and wants. The customers will eventually end up giving a good review of your design on some online platforms such as Google or Facebook…
COLORS
The colors are much more important to the client than the client provides to the designer, you must blend the color very well. use light color if the celebrant is female and dark color or heavy color if the celebrant is male.
Here are some Layout Designs you may choose from Cocomelon Birthday party Events.
Tarpaulin Design for Birthday and Christening
I hope you will like these other layouts for the kids below.
Need Graphic Design?
Get your personalized tarpaulin design for your event.