Minecraft birthday party decorations are a fun and simple way to put together the ultimate Minecraft-themed celebration. These DIY tarpaulin designs for children's birthday parties are simple, quick to produce, and a big hit with kids of all ages.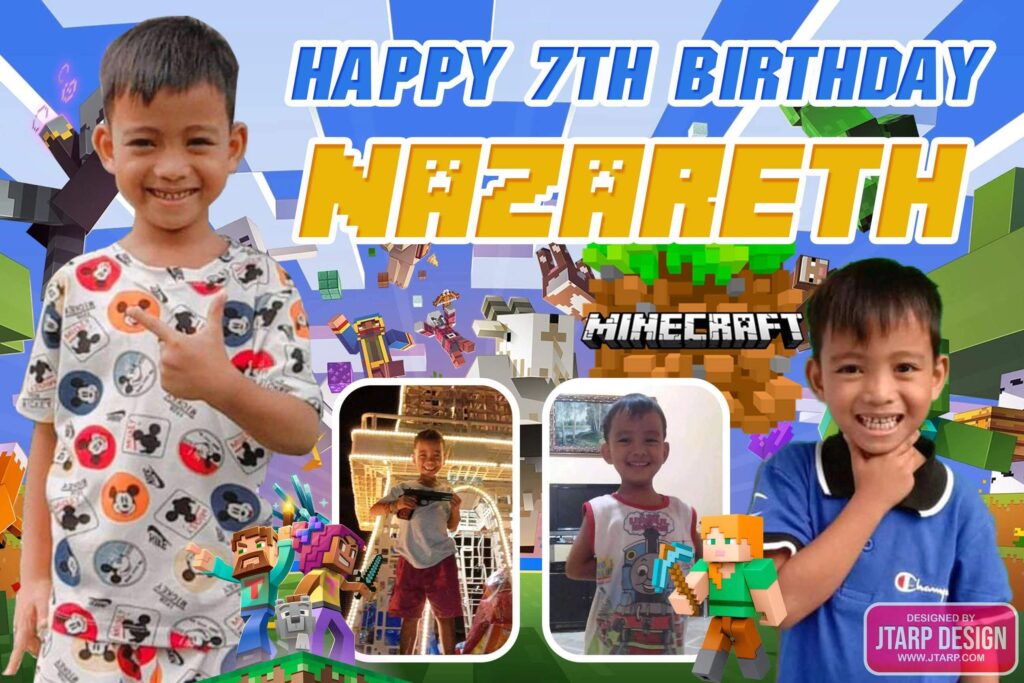 Minecraft is a sandbox video game that enables players to build constructions out of textured cubes in a 3D procedurally generated world. Although the game was released in 2009, it has been gaining more popularity due to its increased updates, the release of new versions, and new features.
The most recent version of Minecraft has introduced a brand new texture pack called "Fabulous", which is basically an 8-bit texture pack based on cheerful colors and pixel art animations.
Looking for a Birthday tarpaulin Maker? We are here for you.
 If you have any questions you can freely send me an e-mail. Or you may leave a comment down here. You may also send me a message to the Official Facebook Page of this site. You may find it on the Contact Page. And I guarantee that I will respond to your message as soon as I read your email.