Are you looking for a Tarpaulin Design and Editable Cocomelon PSD file. For your cocomelon birthday party theme?
Wow, look what you've got. Here it is, you finally found it.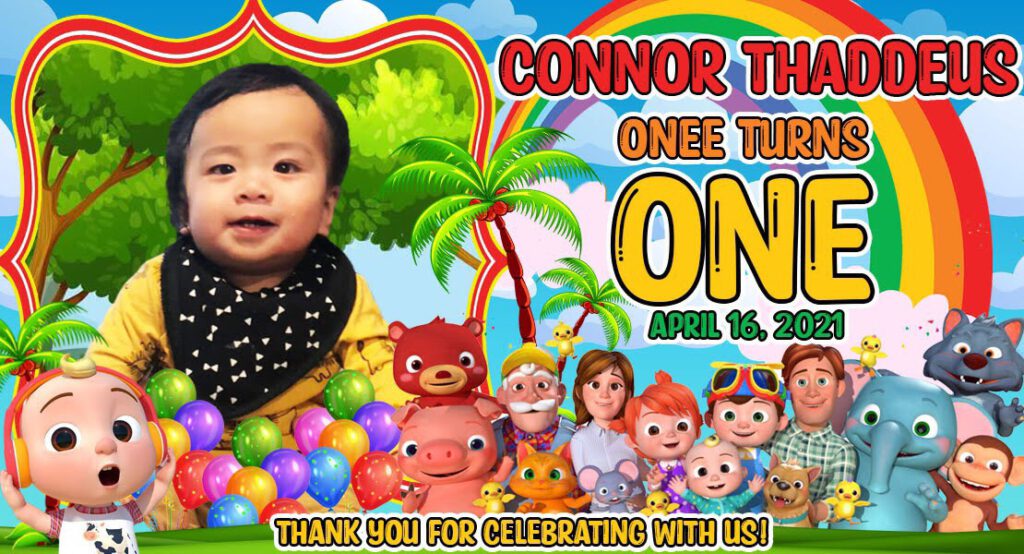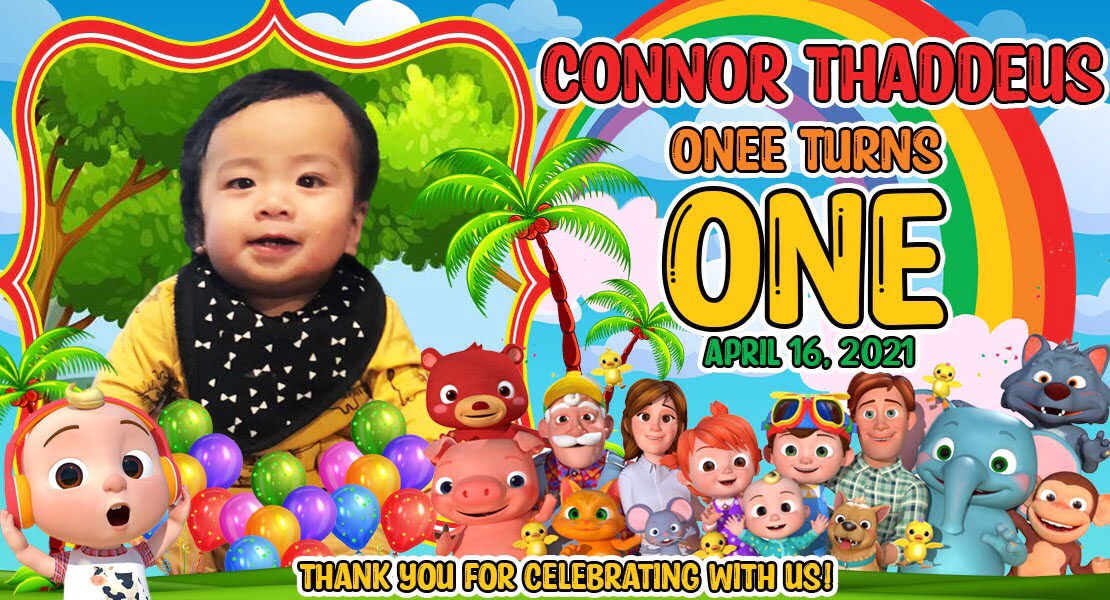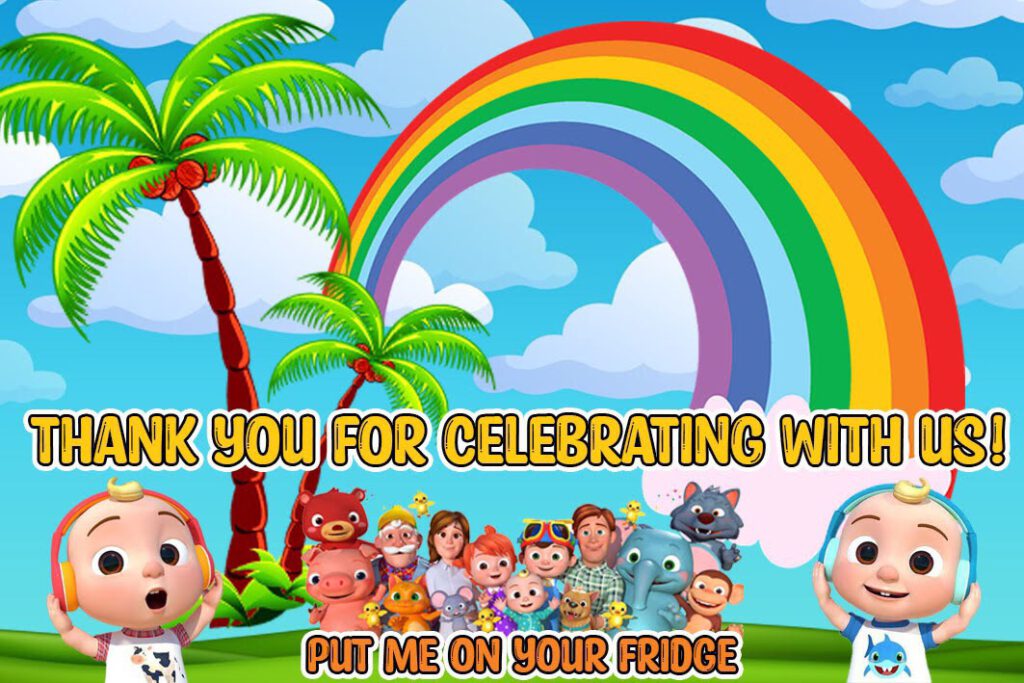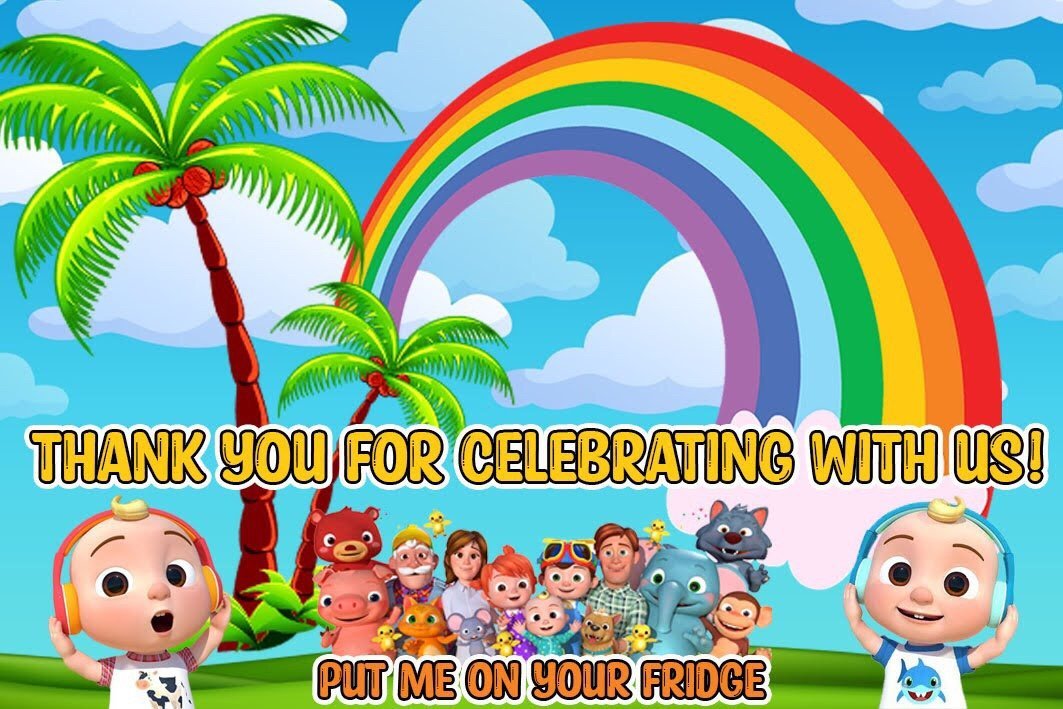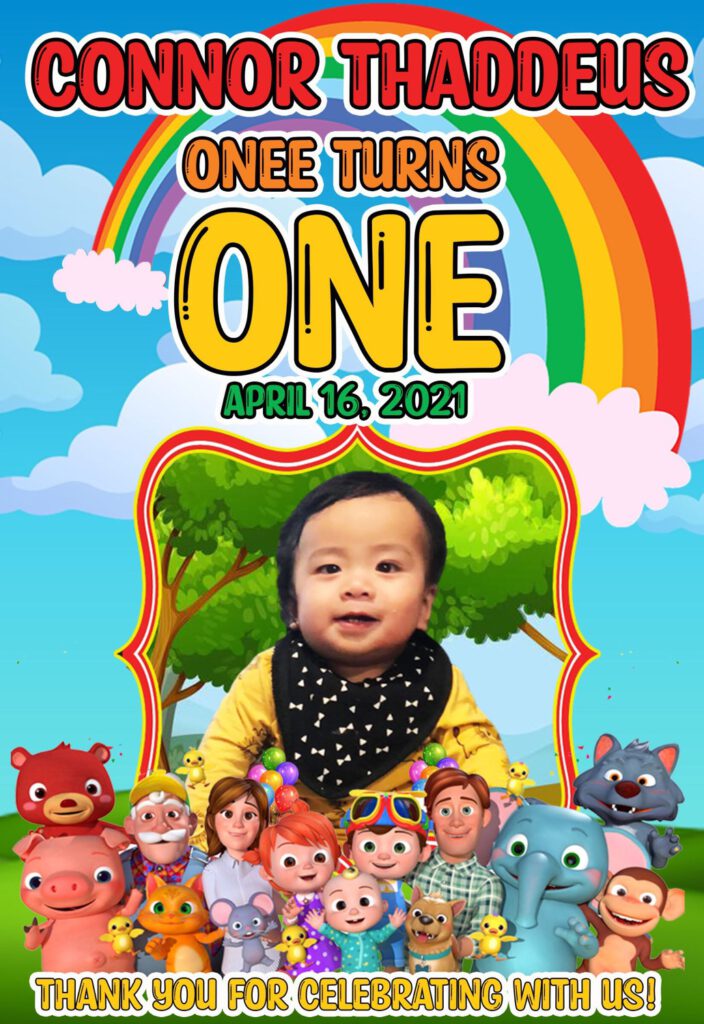 How to make a Cocomelon Ref Magnet Souvenir
Add a Background of that fit for Cocomelon Psd Design
Add the desired background. Of course it should be a Cocomelon theme. Position your background image to your layout and you'll also resize it to completely cover the whole page of the tarp.
What I used to this Birthday Cocomelon to background for this ref magnet Layout. The first one is forest, and the second is balloon.
I choose that two backgrounds so that my client can choose from the two layout.
Add Celebrant Photos
Place all selected photos in your layout. Place it in the perfect location of the celebrant's photos. You may place it in the Left or Right position. It depends on the client's wants.
Just to remember to follow all the client's suggestions.
Use Simple Fonts
Download some readable cool fonts, that you may use in adding text to your design.
Alao use a Cocomelon theme fonts. Just search in the internet. And choose what is the best for your desired design.
Search for Design on the Internet
If you don't have an idea of how you are going to start your design. You always search and read an article on the internet.
On how to make a design like this. And look at some templates or watch tutorial videos, in that way you will gain more ideas.
And in that way, you can imagine what your design would look like.
I hope you guys like my sample layout 1st Birthday Ref Magnet design in Cocomelon Theme. Use this Design for Cocomelon 1st birthday too.
Latest Design
Tarpaulin Layout you may Like
You may also send me a message to the Official Facebook Page of this site. You can found it on the Contact Page. And I guarantee that I will respond to your message as soon as I read your email.
Need Graphic Design?
Get your personalized tarpaulin design for your event.