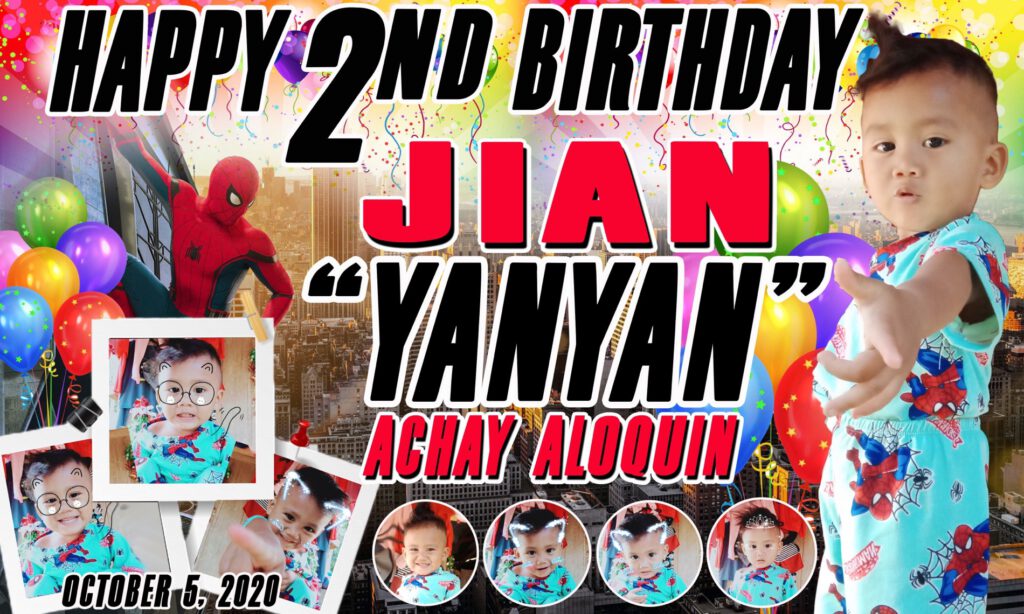 This spiderman tarpaulin template is 3 by 5 in size.
spiderman birthday tarpaulin template
Template spiderman background for birthday tarpaulin is also available for christening.
You may also like:
Minnie Mouse tarpaulin template
Mickey Mouse tarpaulin template
Latest Tarpaulin Design
If you have any questions and inquiries. suggestions and questions. You can send us an email or send a message to our Facebook page.
You can see it to our Contact Page have a nice day to everyone keep safe and God bless everyone.