Today, I have a very special design for a debutante's birthday. This is the best day for her. So, she deserves an 18th Birthday Tarpaulin like this.
By the way, to all my dear fans and followers who kept supporting this site. I would like to say thank you.
And to our new visitor, I just want to give you a simple introduction to this site. This site contains all the different layouts that you might need in any event.
You can also get the latest and unique ideas from our sample design. You can also choose different layouts from the menu above.
By the way here was my sample design tarpaulin layout for debutante celebrant, in this sample I used a yellow and pink theme in this layout. Since the debutante wearing a light-colored shirt. This is a great color that compliments the yellow and pink background. And it was not hard for me to select a theme design for this layout.
18th Birthday Tarpaulin Design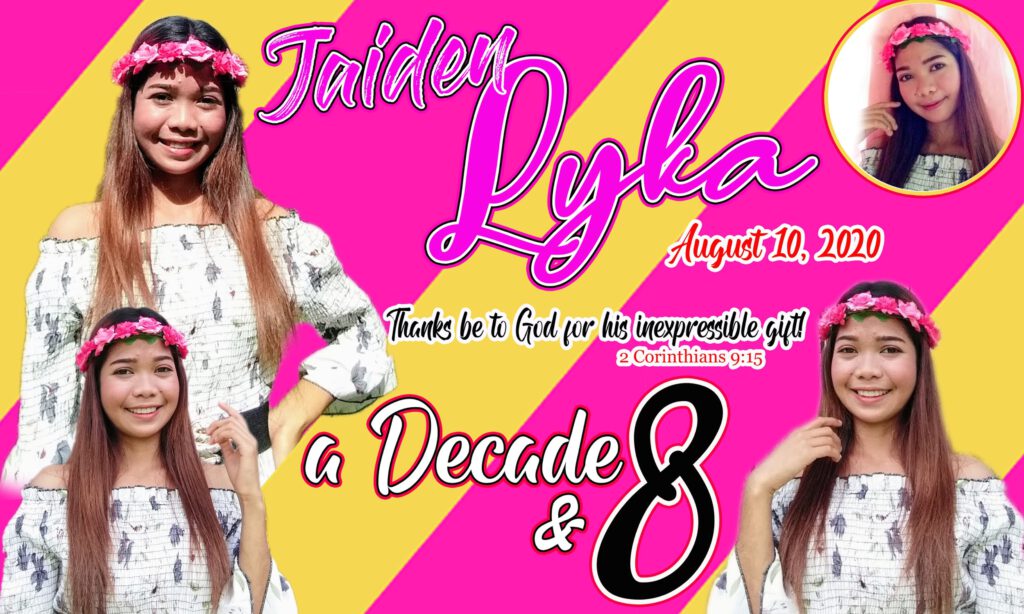 18th Birthday Invitation Design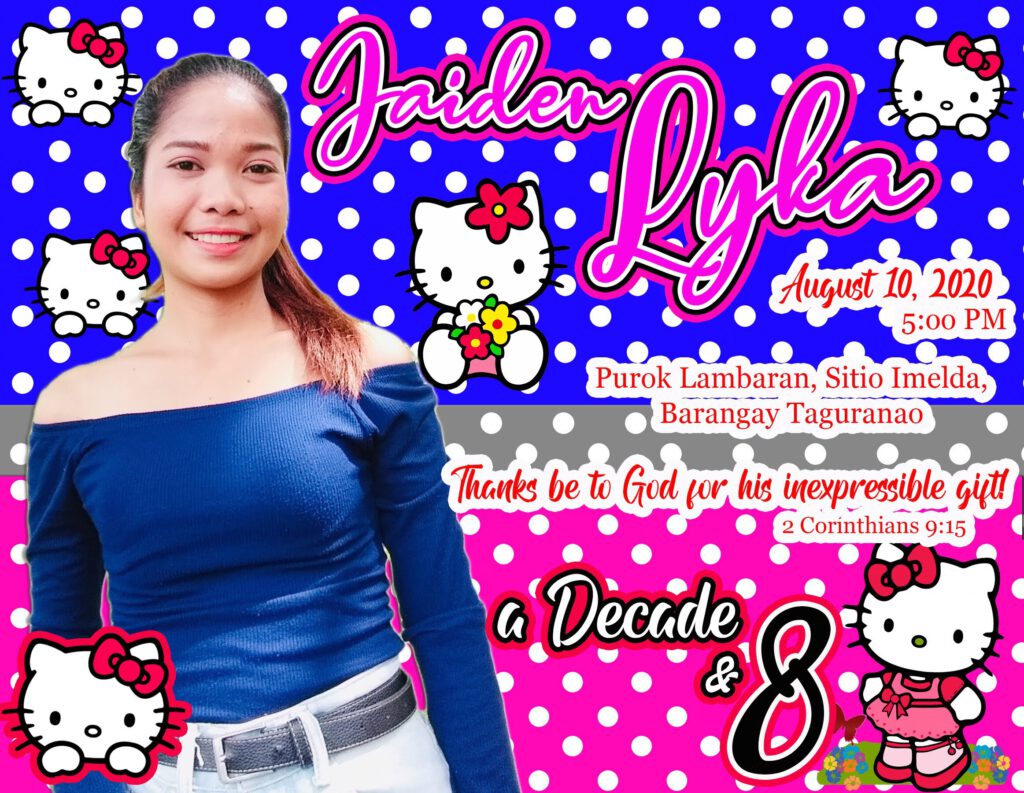 By the way, this design also has an Invitation. You can see here the 18th Birthday Invitation in a Hello Kitty Theme.
In this tarpaulin layout, I make a higher resolution design for this layout. In order to look so fine when it's printed. Because the size of this tarpaulin was only made with 5 feet in width by 3 feet in height.18th Birthday tarpaulin Design Font
Design
The font I used is a hand script design with pinkish color emboss with white stroke and black shadow.
If you like to use this layout for your occasion just simply email to us, and we will make a tarpaulin design just like this one.
I hope you guys like my sample design for a debutante celebrant with a pink and yellow theme.
My dear follower, you can freely send email to us if you want to use this layout sample tarpaulin for a debutant. I hope I can help you.
And I expect you to get new ideas from our sample layout design for our 18th birthday. See you next time and God bless.
If you have any questions, you can freely send me an e-mail. Or you may leave a comment down here. You may also send me a message to the Official Facebook Page of this site. You may find it in the Contact Page. And I guarantee that I will respond to your message as soon as I read your email.