Hello good day everyone, here is the new sample layout of a Birthday Tarpaulin Design in a Frozen Theme.
Our skill didn't develop not only by ourselves but it also developed by the people around us. That's the thing that I learned from my client from Pasig City.
Through her suggestions in my design. It looks better. Even though I modified the design many times. I still do what she says, because I believe that that will make the layout more beautiful and presentable.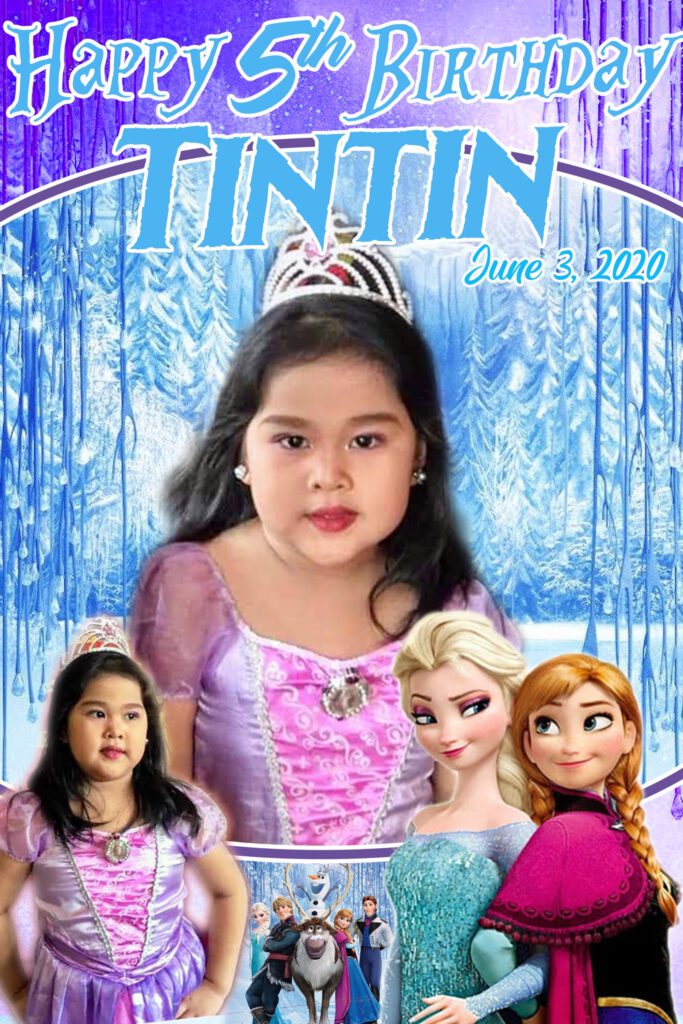 The picture below is the first design that I made. Look above, what the difference? It looks good, right?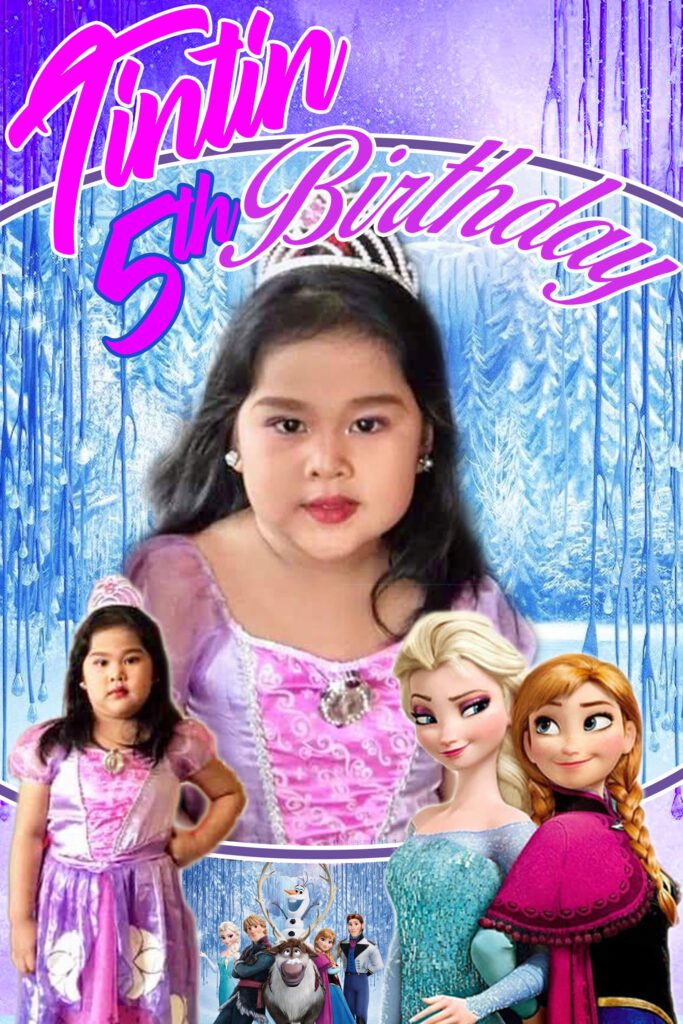 How to make Frozen Inspired Birthday Tarpaulin and Invitation Design
Choose a good font
Always consider to follow all the suggestions of the clients. Don't ignore what they say. So that they will be satisfied.
Size of the font style
In the design, this is one of the most important components or elements. The size of the font should be not too large and it should be too small. Always make sure that it is readable and has a 100% clarity.
Color of the text.
The color of the text in the design is really important. This is the highlight of your design. Always make sure that the colors are blended well. And the most important, show it to your clients if it is okay for him or her.
Look every details.
In making a tarpaulin design always make sure that all pictures are displayed very well. Just like in this case, I already made this tarpaulin layout. The client saw the picture of Elsa frozen and was hidden behind the celebrant's picture.
So she told me, can you re-edit this one? So I said sure. therefore, it is very important to look at all the details in your design, even if it is small or big.
Anyway, I hope you like my Frozen Inspired Birthday Tarpaulin and Invitation Design. See you next time for more amazing designs that are randomly released the following days. To get notify, you may follow this blog.
Again if you have any questions and inquiries, suggestions and questions. You can freely send us an email or send a message to our Facebook page. You can see it to our Contact Page have a nice day to everyone keep safe and God bless everyone.
---
Need Graphic Design?
Get your personalized tarpaulin design for your event.