Barbie and Transformer Theme Tarpaulin. The two theme was combined in one tarpaulin.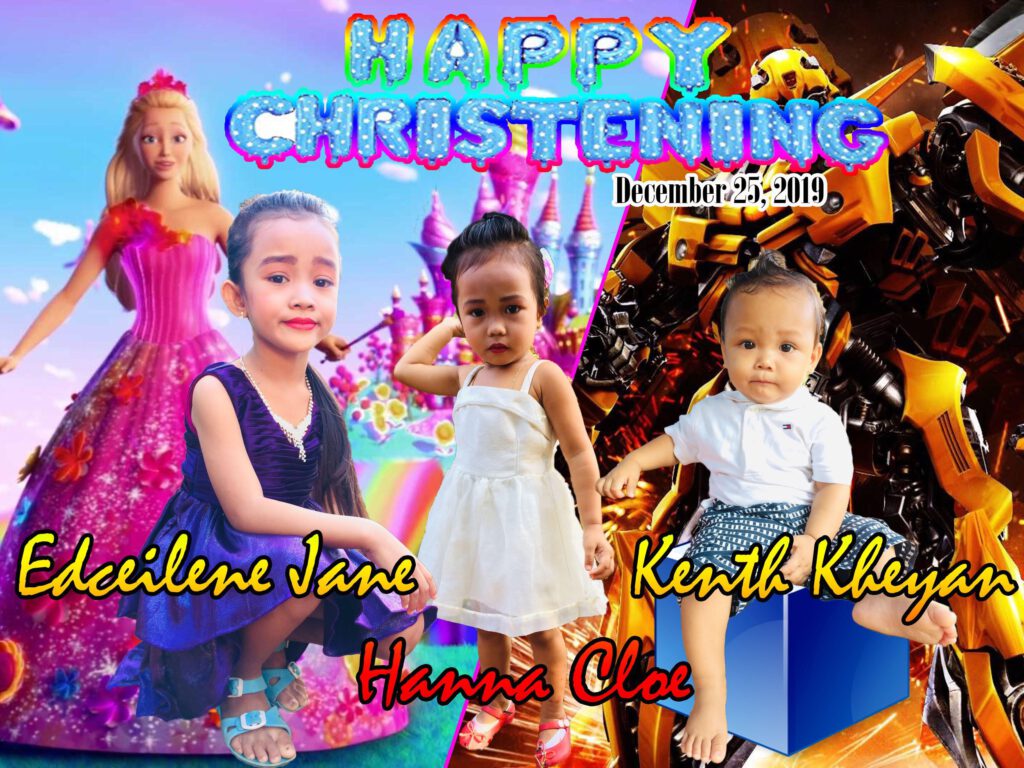 When I'm making designs, I always confine mind that i want to like what I'm doing. I'm always proud of your work and provides fashion thereto .
I didn't make it timely . I always give time to believe the planning .
If I don't have a thought of how I'm getting to start my design. I always read a piece of writing on the way to make a design like this. and appearance at some templates or watch tutorial videos, therein way I gained more ideas. And therein way, I can imagine what my design would appear as if .
If you're a Layout artist you want to keep your Barbie tarpaulin design or birthday Invitation PSD files. So, you'll have ideas for your future design.
If y ou don't like this Barbie Tarpaulin Design. you select from my past and new designs and templates here at the proper side of the page. Or, you'll create your own by just downloading some Barbie background in Google. in order that you've got a guide or a base template for your design.
Well this is it guys I hope you learn and get some new ideas in my blog and please invite your friends and relatives to visit this one of the amazing templates and design.
I hope I see you next time for more amazing designs that are randomly released the following days. To get notify, you may follow this blog.
If you have any questions and inquiries, suggestions and questions. You can freely send us an email or send a message to our Facebook page. You can see it to our Contact Page have a nice day to everyone keep safe and God bless everyone.
Need Graphic Design?
Get your personalized tarpaulin design for your event.