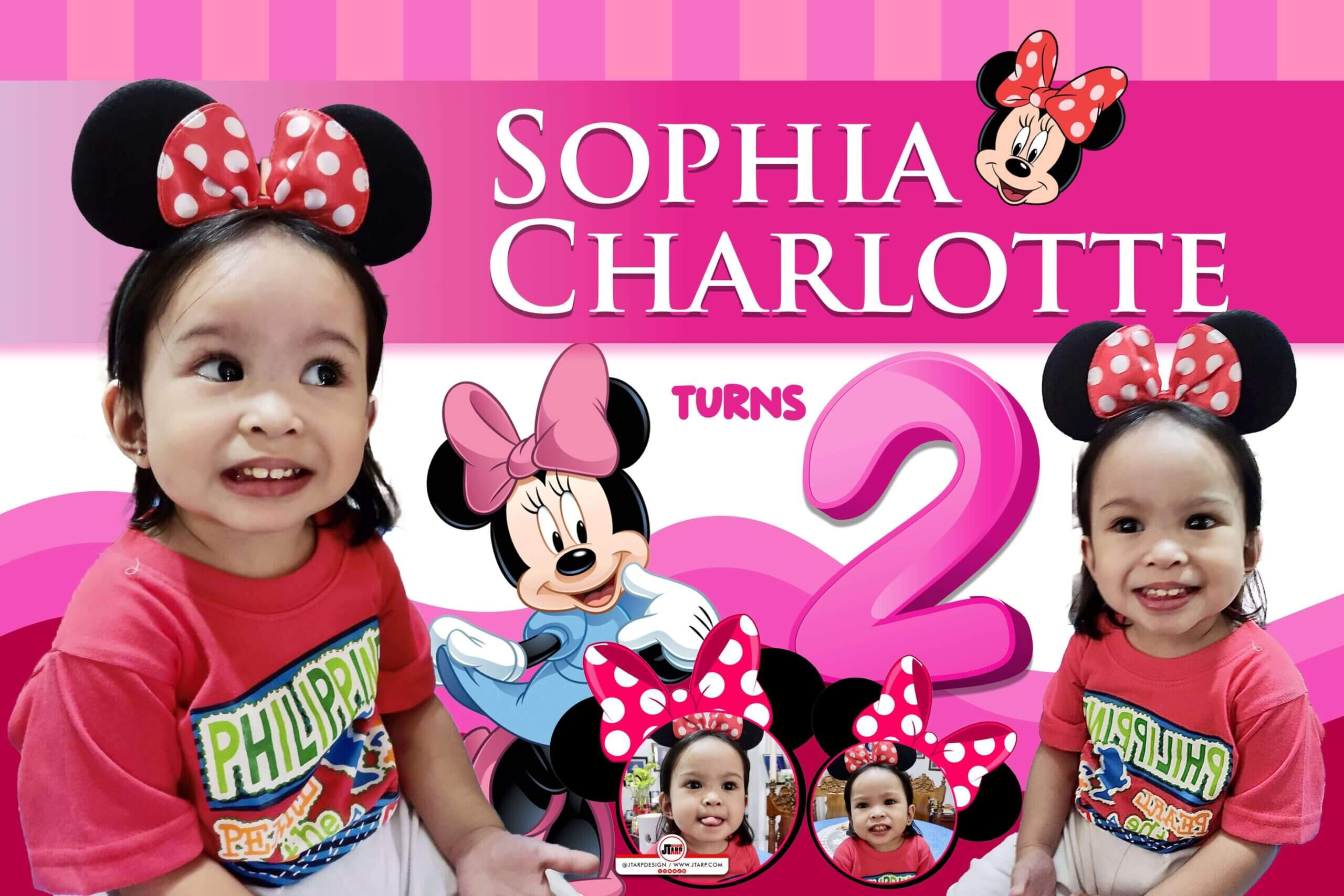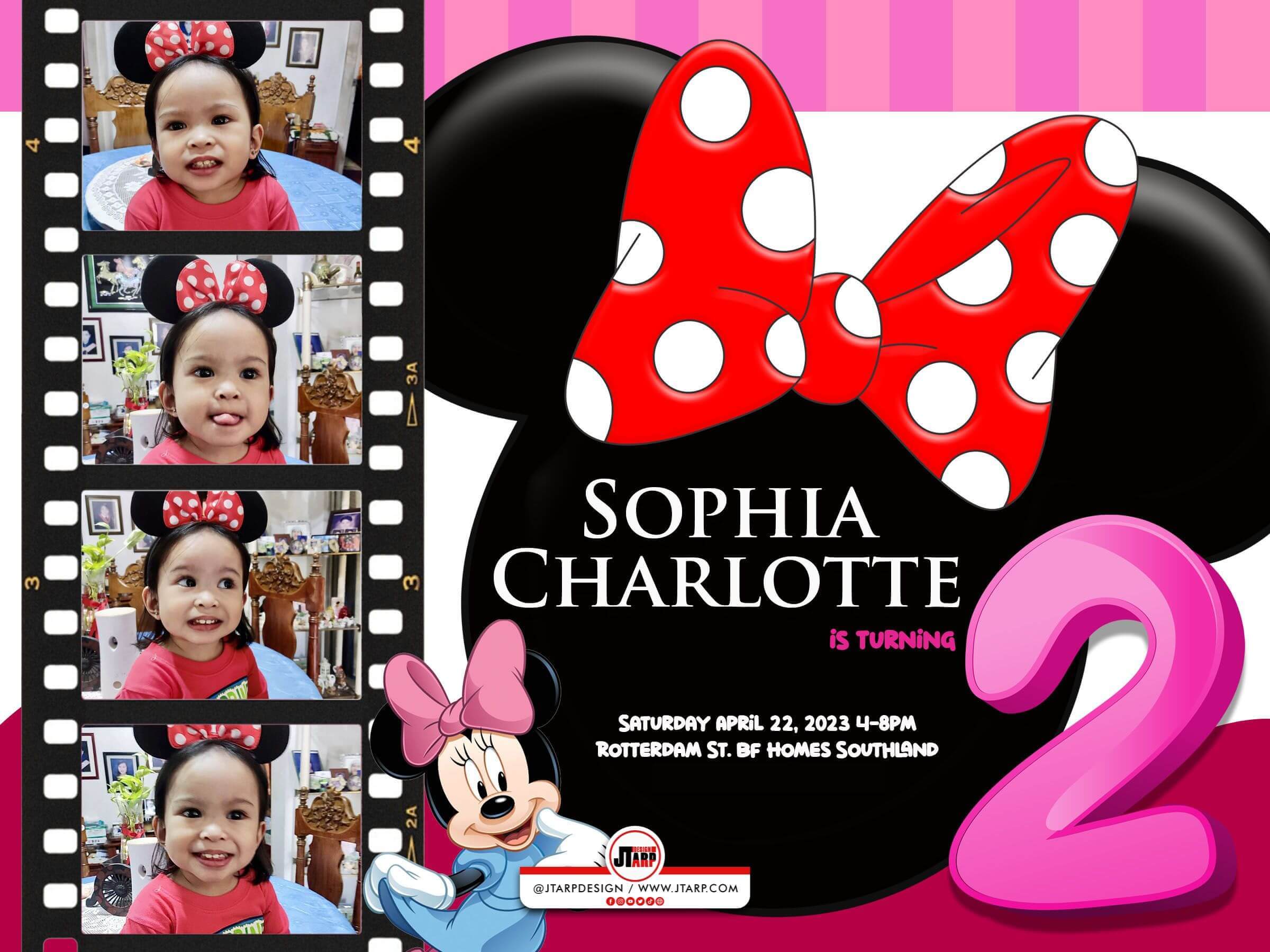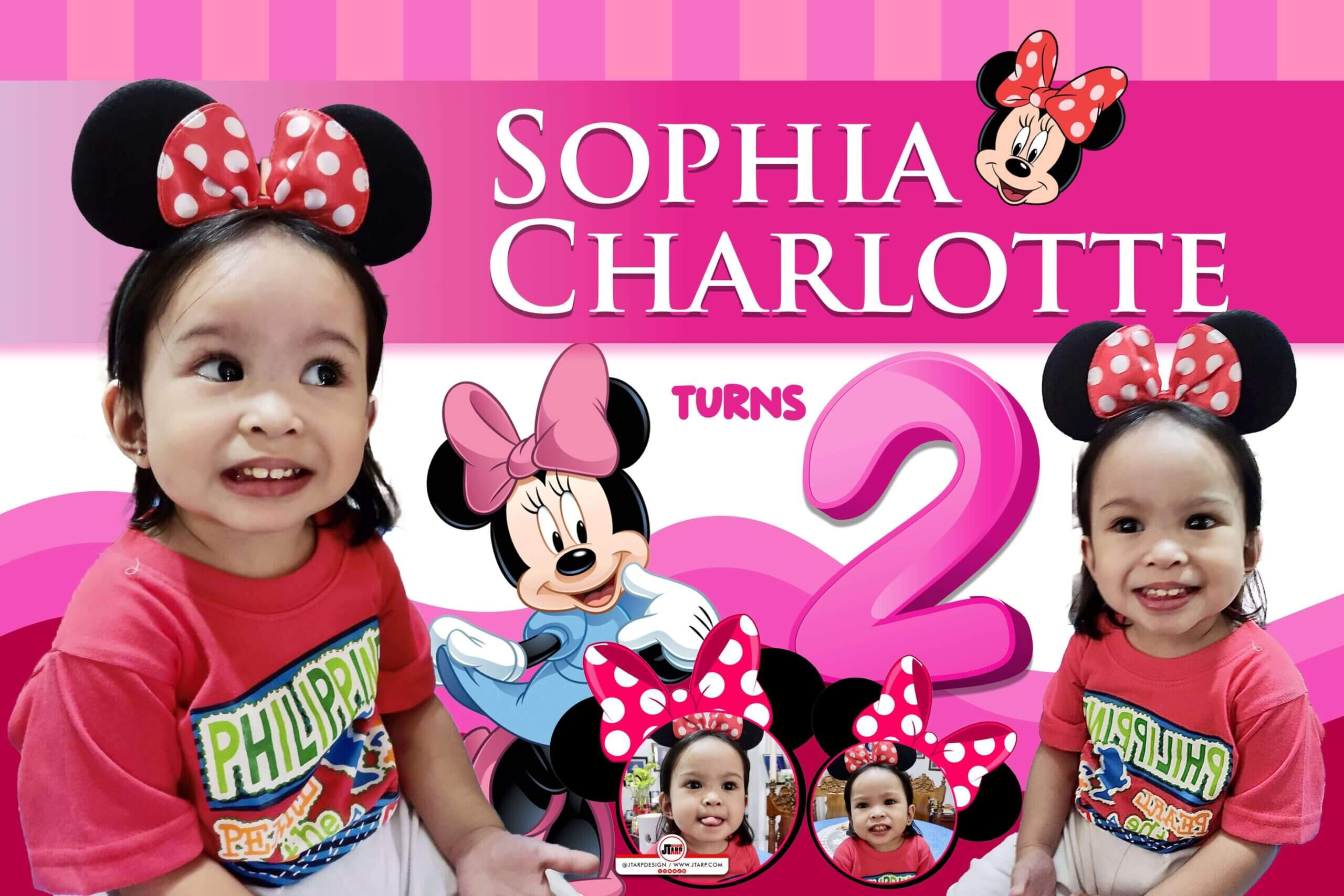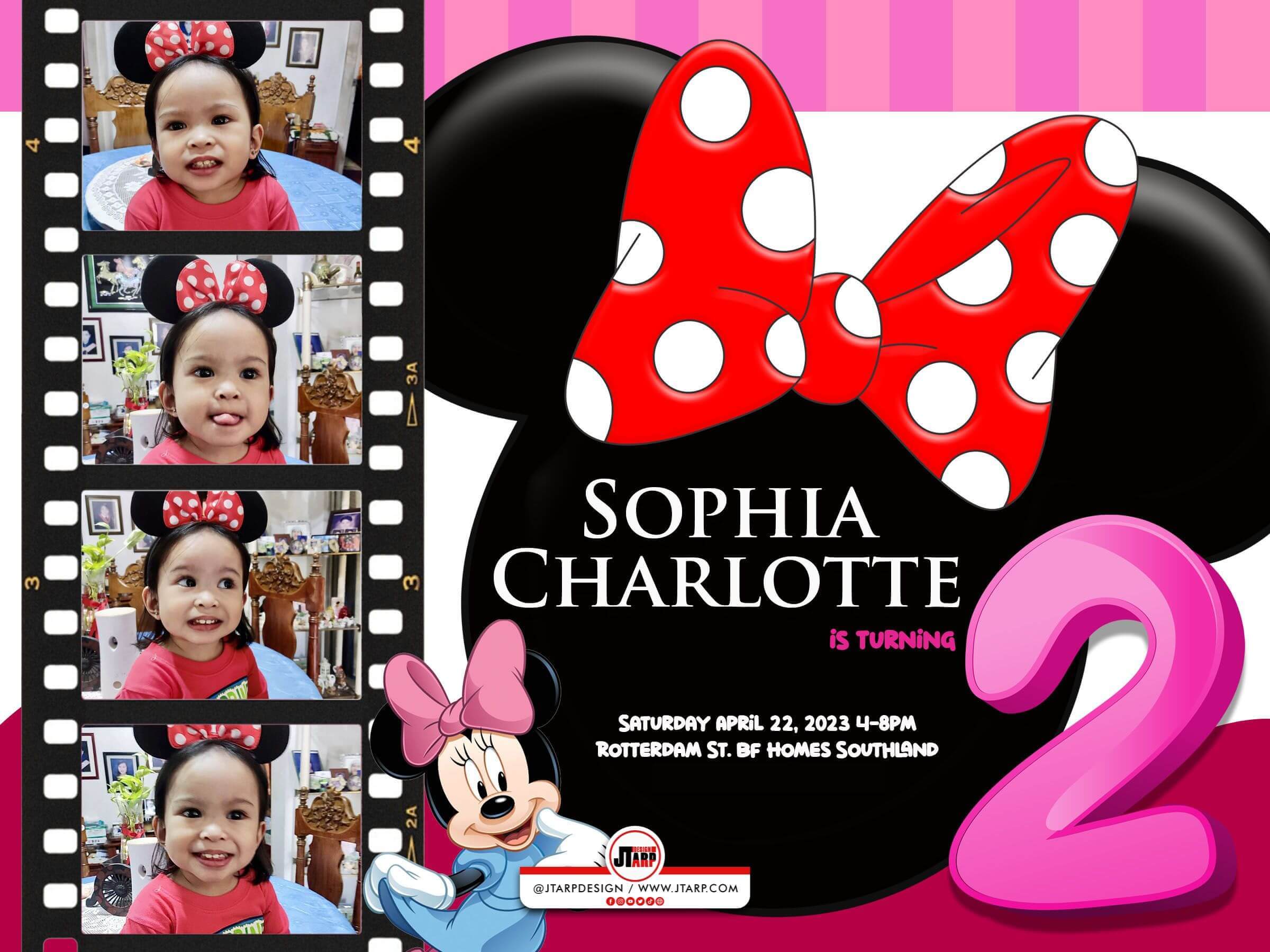 Sophie Charlotte's Minnie Mouse-Themed Birthday Celebration!
Join us in celebrating Sophie Charlotte's joyful journey as she turns two! This year, we are throwing a spectacular party with a magical Minnie Mouse theme. From the vibrant decorations to the adorable tarpaulin and invitation designs, everything is set to make Sophie's special day unforgettable.
Tarpaulin Design
The tarpaulin design for Sophie's birthday party perfectly captures the playful spirit of Minnie Mouse. The vibrant colors and whimsical illustrations of Minnie Mouse and her friends create a lively and captivating atmosphere. From the moment you set eyes on the enchanting tarpaulin, you'll be transported into a world of fun and excitement, just like the birthday girl herself!
Invitation Design
Our Minnie Mouse-inspired invitation design is the first glimpse into the magical celebration that awaits. With its charming Minnie Mouse graphics, vibrant colors, and playful typography, the invitation perfectly captures the essence of Sophie's birthday party. Each invitation is thoughtfully crafted to invite your loved ones to join us in celebrating this milestone in Sophie's life.
We can't wait to see you at Sophie Charlotte's Minnie Mouse-themed birthday party. Let's come together to make her special day even more magical and create memories that will last a lifetime!
Note: The image is for illustrative purposes only and does not represent the actual tarpaulin or invitation design.
Need Graphic Design?
Get your personalized tarpaulin design for your event.