Featured Posts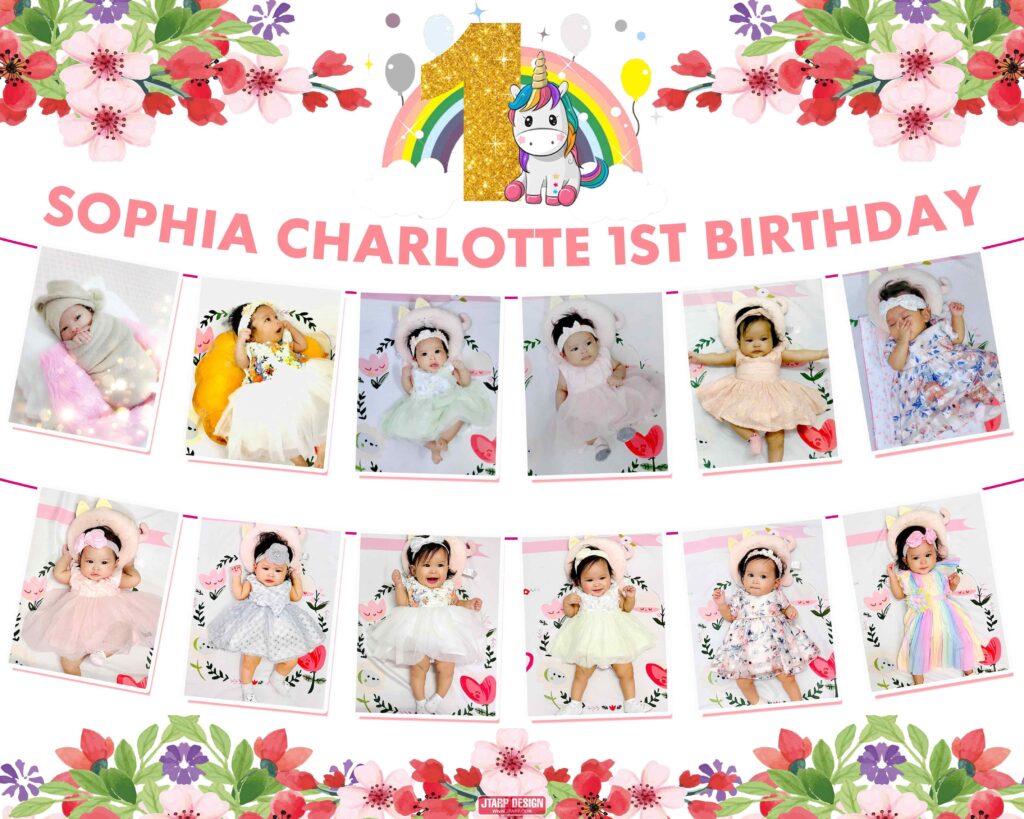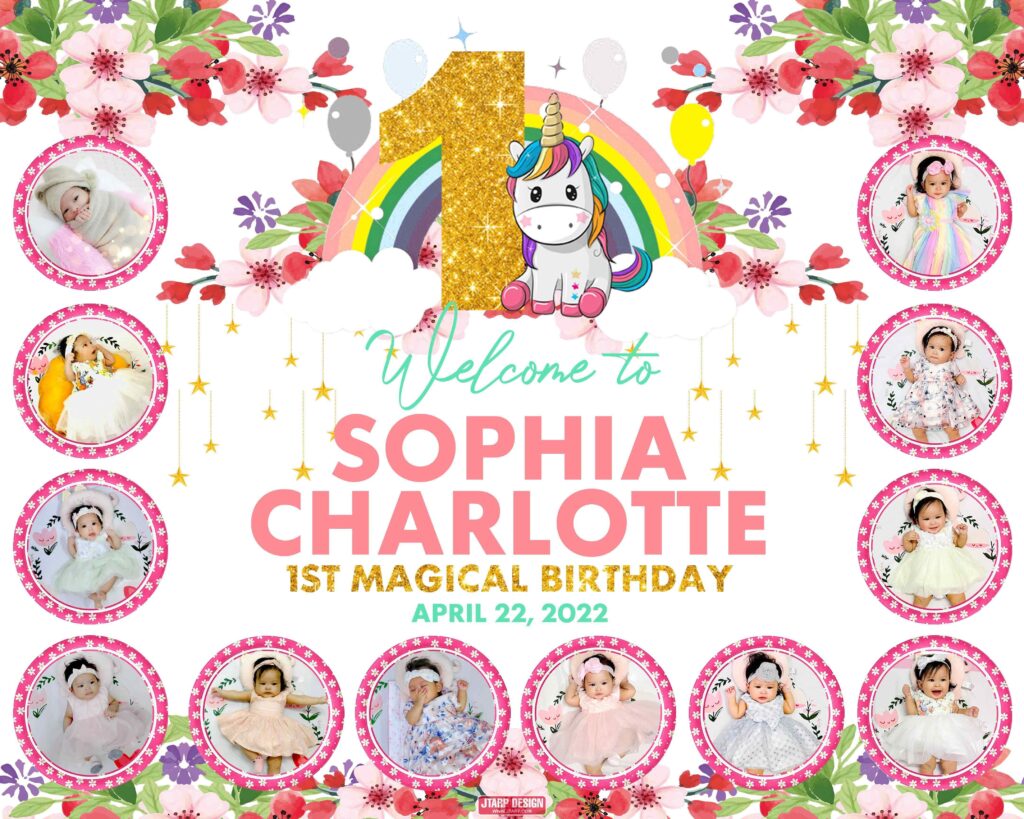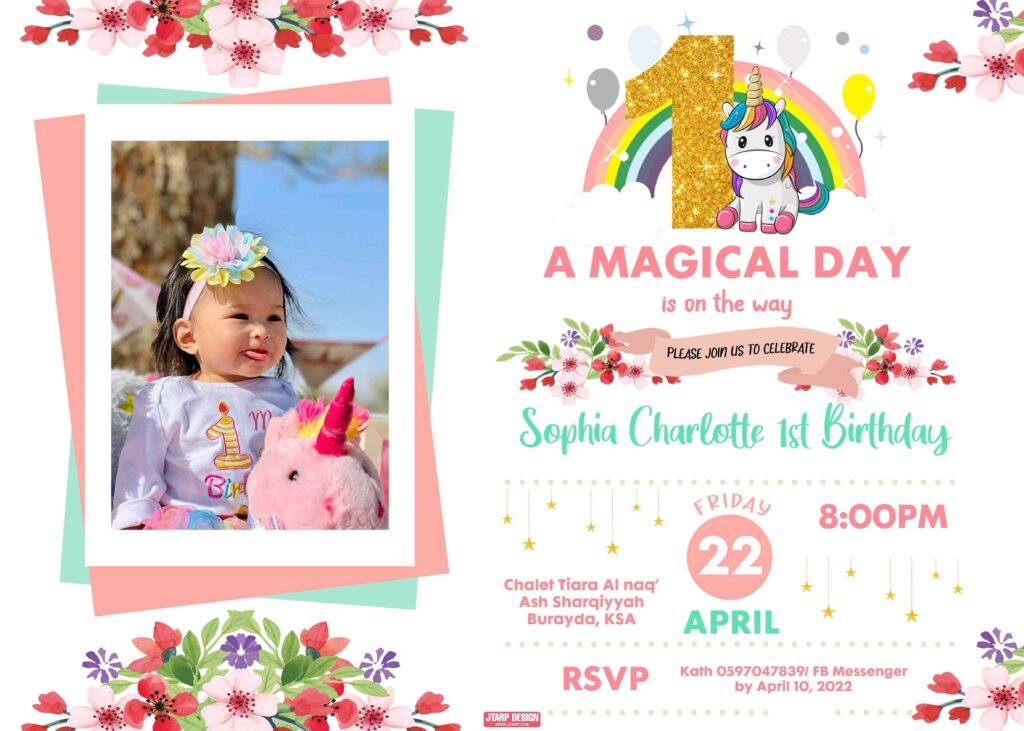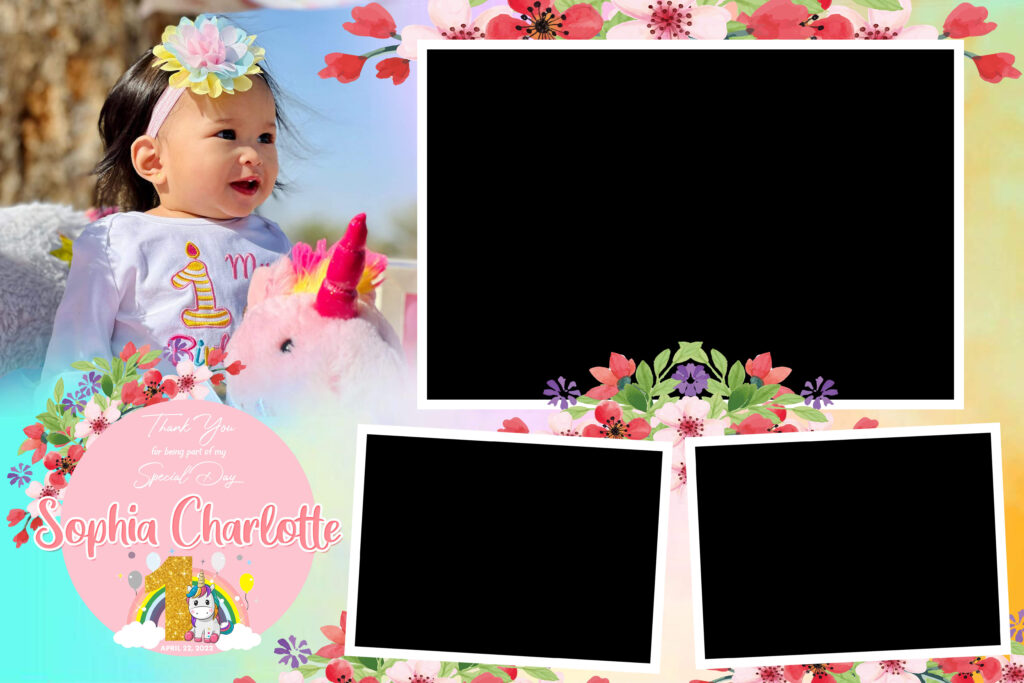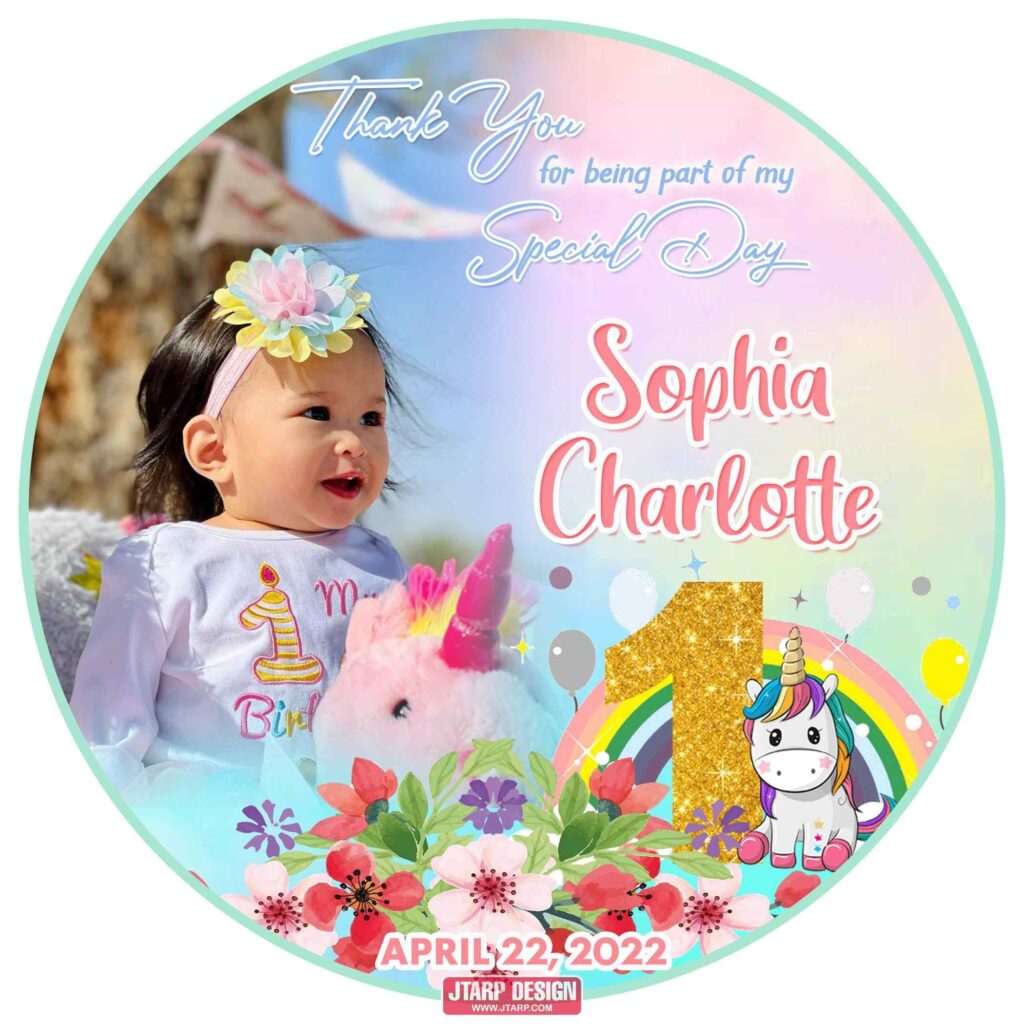 Are you looking for Unicorn Design ideas to use for your upcoming event? Oh, thank you for stopping by; we're glad you came. Don't worry, you'll find plenty of options here.
Just explore our website, we all have a variety of designs to offer. Such as tarpaulin design, invitation design, ref magnet, photobooth, and much more.
Unicorn Tarpaulin Design
When it comes to Unicorn Design, you have a lot of options to choose from. Whether you want something simple or something more elaborate, there is a design that will suit your needs. In this blog post, we will take a look at some of the different designs that are available, as well as some of the things to keep in mind when choosing a design.
For this birthday celebrant, I made two different styles or formats. First, as you can see in the picture below – I placed the 12 pictures inside the frame and put them around the layout. In order for me to make the celebrants' names bigger in the middle.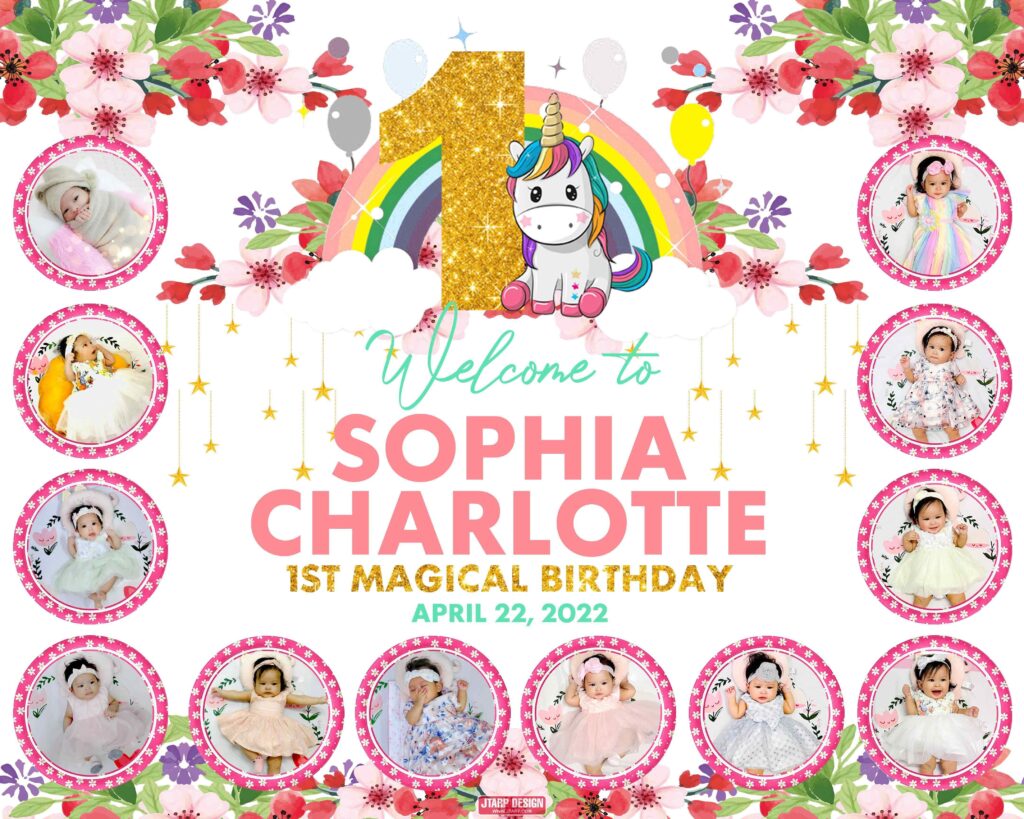 For this second format, I made it like a banner design that makes the photos like hanging in the air. I make the unicorn with numbers smaller at the top of the design. And placed the "Sophia Charlotte 1st Birthday" above the hanging photos.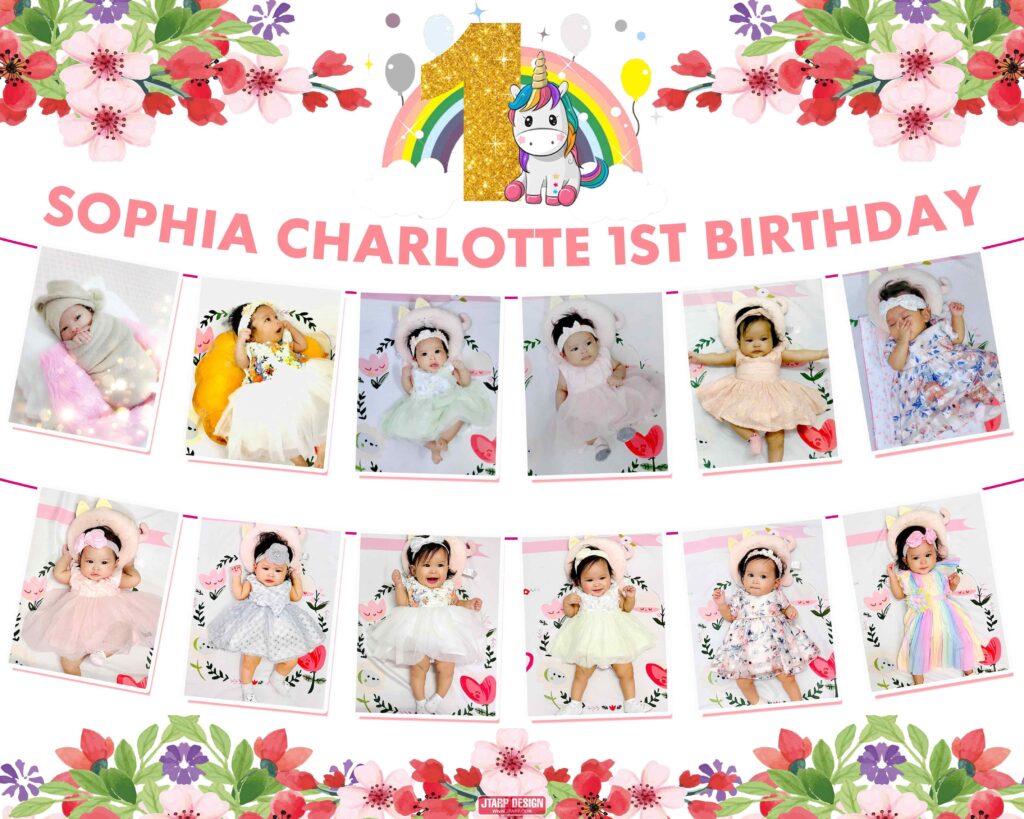 Invitation Design
This package also includes the celebration invitation design. Typically, I used the same design or materials in the tarpaulin for the invitation because it will be used in a similar event.
Making your own invitations is a great way to save money while also standing out. If you want to make your own invitations, you can use various templates available on the internet or create your own design. I enjoy making my own invitations because it allows me to create something unique that no one else has.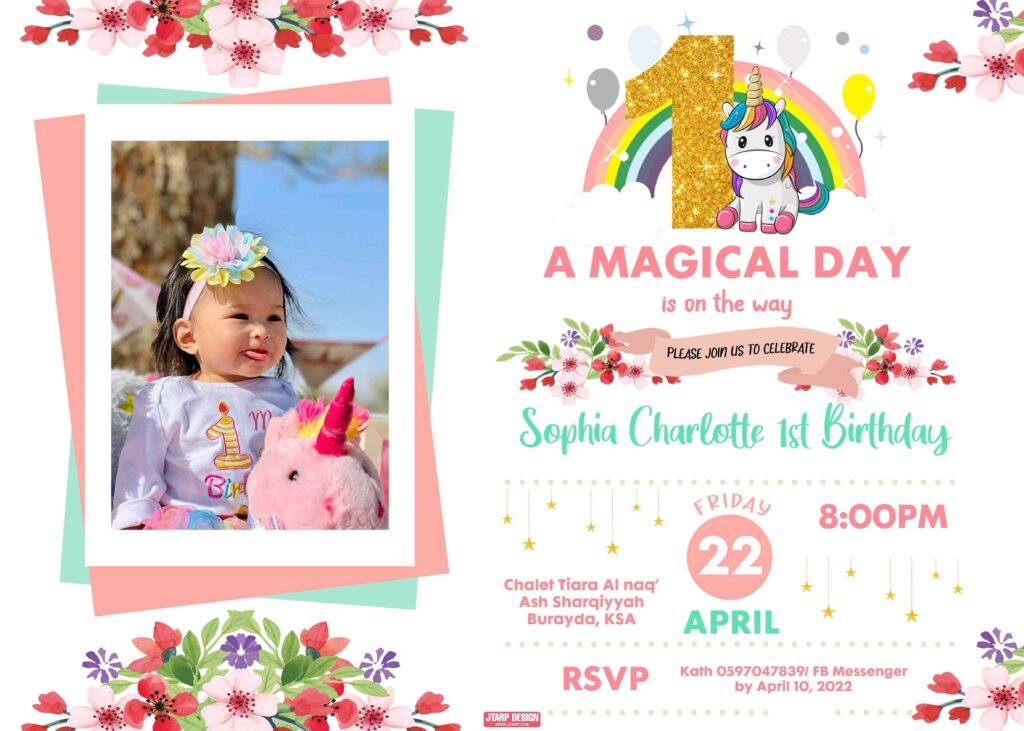 The customer also asks if I can do a photo booth for them. And I said yes! The picture below is what I made. I only used 1 photo same as the invitation design above.
This is just a very simple design to make. If you can use photoshop or Canva, you can do this design and make your own.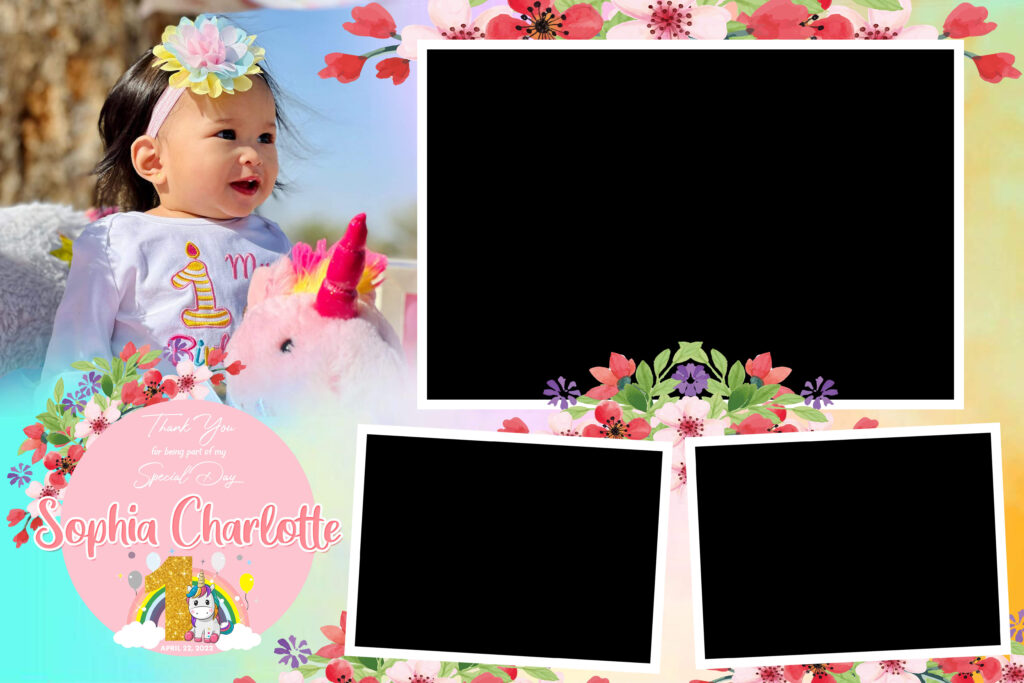 Unicorn Ref Magnet Design for Birthday
This is the perfect gift or souvenir in the unicorn celebration for your visitors! This ref magnet design features a colorful unicorn design and is perfect for sticking on the fridge or any other metal surface. It's also a great way to show off your enthusiasm for your upcoming birthday or event.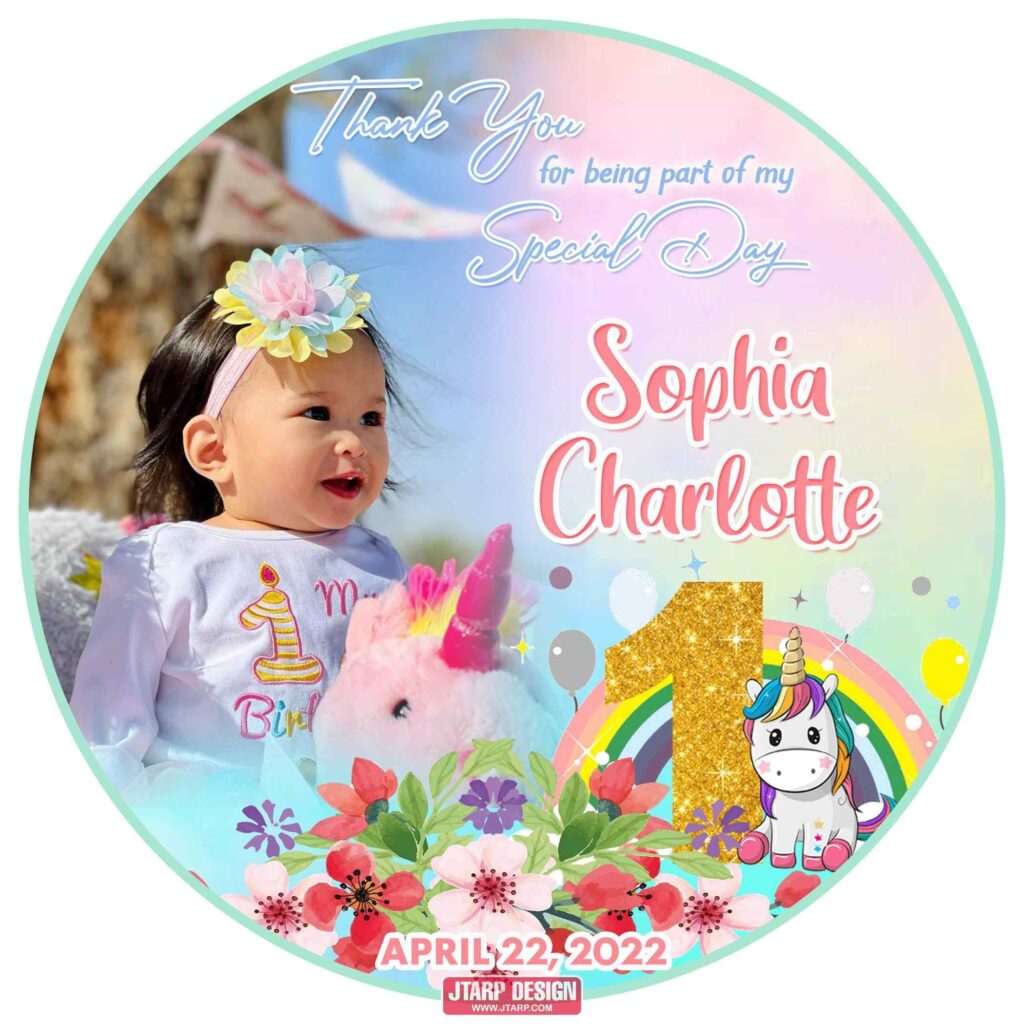 No matter what type of event you're planning, having a unicorn theme is always a popular option. And there are plenty of ways to incorporate unicorn design into your event. From invitations and decor to food and activities, we've rounded up some of the best ideas to help you plan the perfect unicorn-themed event.
Designs you may want to see
Unicorn Theme Design Ideas
It doesn't end here. JTarp Design has so much more for you to see.
I've been making designs for a very long time and I've already made a lot of unicorn-themed layouts. I'm really happy with how they turned out and I'm excited to make more. Unicorn parties are always so much fun and I'm really glad I can help make them even more special.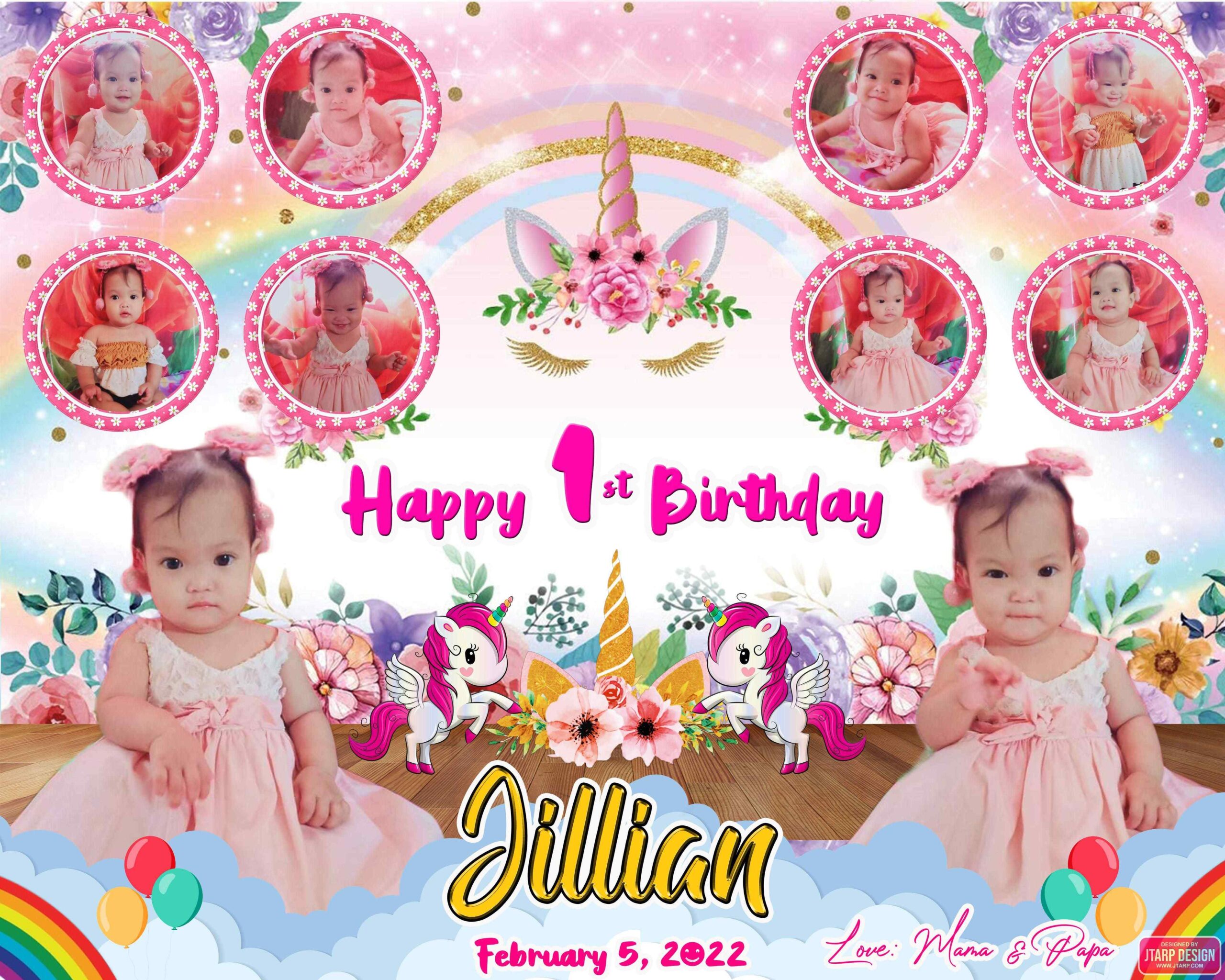 I also made a Unicorn Printable Letters and Number. You may download and print it. It can be use as a banner to your decorations.
I hope to see you soon for more wonderful designs, which will be delivered at random over the following few days. By subscribing to this blog, you will be able to get notifications.
That's all for now, guys. Also, I hope you learned something new and found some inspiration from my site, and please tell your friends and family about one of the fantastic themes and designs.
If you have any queries, please do not hesitate to contact me by e-mail. You can also leave a comment below. You may also contact me through the site's official Facebook Page. It can be found on the Contact Page. And I will respond to your message as soon as I read your email.