Disney Cars Lightning Mc Queen Tarpaulin Templates and Sample Design that I made. I hope you will like it.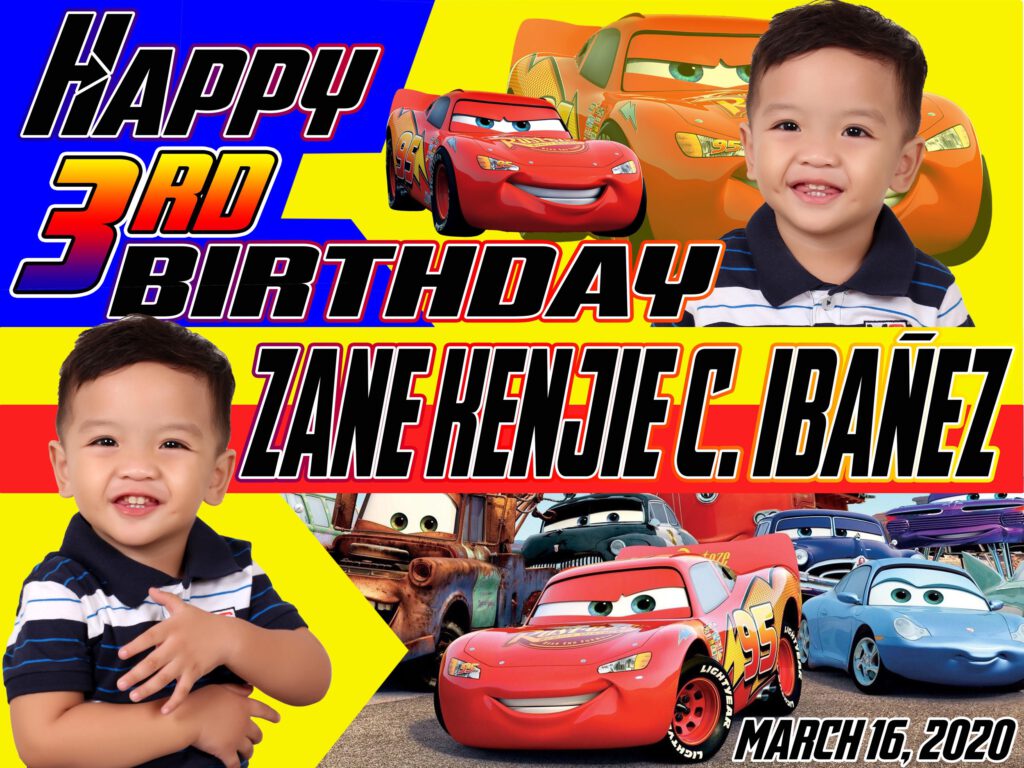 I have a lots of Tarpaulin design, you can view it by simply clicking the button below.
Things to consider in making a Lightning Mc Queen Tarpaulin Design
The Design
In your template you must include all the necessary design that is related to your themes. In this sample you see that I put some characters on to specifically what the celebrants themes it has to be. i also include the logo of the movie served as a frame space for the name of the celebrants and the details of the occasions.
I also put a black and white check board that looks like a race flag. You can also include a gauge meter if you want to or even a stop light because it was related to your themes.
The Photos
It is much better to use high quality photos of the celebrants for a better result.
The Details
Always check the correct spelling of each word that the client gave to you and you must follow every detail that he or she provided.
You must consider this in making your invitation to satisfy your client.
Always Check
The most common error in making your design is not to check every detail that the client provided you. the most important in making your design is to follow every single detail that the client said. Colors, themes, photo arrangement and sizes that she or he wants.
It is much better to check all of your work from sizes and details and as a graphic artist please keep in mind that you must save all of those your work so when you have an expected client that wants a design urgently you can easily modify it and reconstruct it to a new kind of template.
So I hope you guys like this sample invitation for christening and first birthday.
Have a nice day yo everyone and God bless see you next time to this one of amazing layout design.
If you have any questions and inquiries, suggestions and questions you can freely send us an email or send a message to our Facebook page. You can see it to our Contact Page have a nice day to everyone keep safe and God bless everyone.
Need Graphic Design?
Get your personalized tarpaulin design for your event.