Welcome to another exciting design to all new readers please enjoy this site explore different designs and templates. I've created this first ever layout site to help more people all over the country in problems with their design for their events or occasions. Inspiring Frozen Birthday Tarpaulin Design.
The most important thing in a graphic designer is to use all the details and information that the client gave to you is a more important factor that you must accomplish.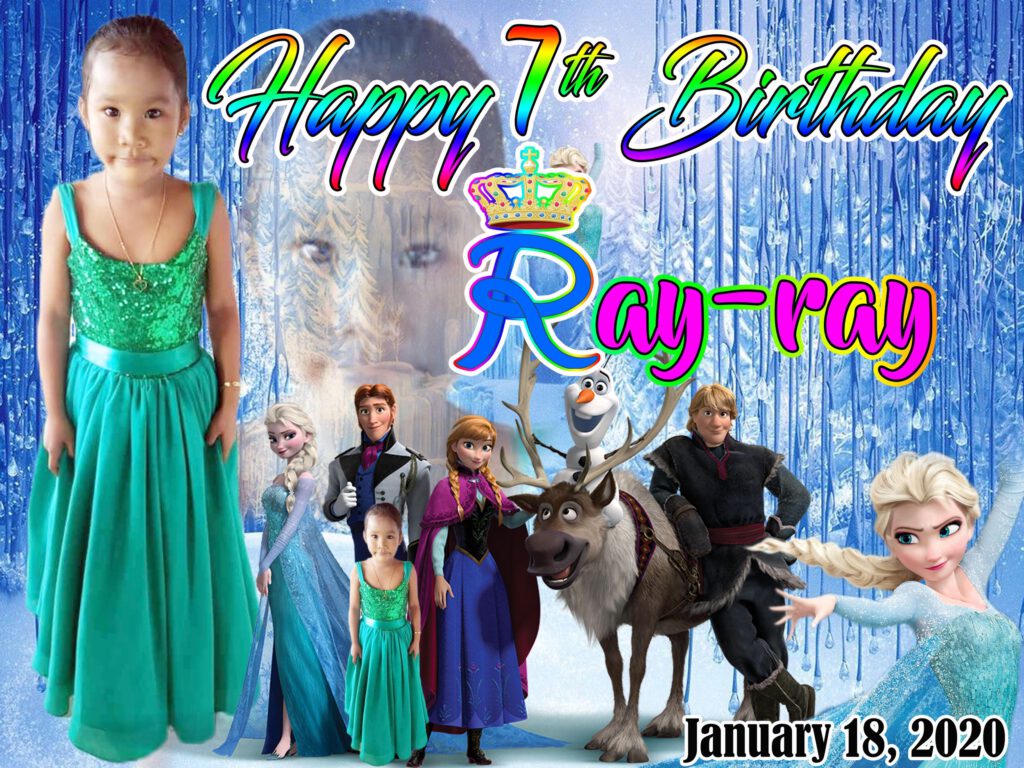 Step 1 The Celebrants Photo
First, take note that a good quality of photos makes a good quality of design, You can gain a high resolution of images through your digital cameras and branded phones because branded phones have a high mega pixel of lens rather than a clone version.
Frozen birthday tarpaulin template you'll make a layout in many forms you'll make an invitation that you simply give to your friend, loved one, relatives and even teacher and classmate of your child.
Make a sintra board served as a standee with Elsa and therefore the celebrant and you'll place these standee ahead of the venue event in entrance with the dimensions to the the celebrant , and you'll also make a sintra board for the stage same size to actual size of the celebrant and you'll make also a sample layout of frozen in cake topper.
There are many birthday tarpaulin templates free that spread within the web but most of them are scum so please don't buy and don't give your information to all of them you are doing is to seek out a best layout that suits your taste.
Other Designs
Here are my other Designs. To view it, just simply click it.
I hope you will like it!😊
Well this is it guys I hope you learn and get some new ideas in my blog and please invite your friends and relatives to visit this one of the amazing templates and design.
I hope I see you next time for more amazing designs that are randomly released the following days. To get notify, you may follow this blog.
If you have any questions and inquiries, suggestions and questions you can freely send us an email or send a message to our Facebook page. You can see it to our Contact Page have a nice day to everyone keep safe and God bless everyone.