Today I have a special layout design, that you simply might need in occasional events. Here a sample tarpaulin design for Batman Inspired Birthday Invitation Design.
This layout that I made is extremely unique. This design is so very easy to construct, for beginners in adobe Photoshop this layout design was right for you.
then in terms of uniqueness, themes and motifs that were the proper for your client who looks for unique themes in their special day .
In most of my layout that I've posted in the past, mostly the planning is very rare and unique.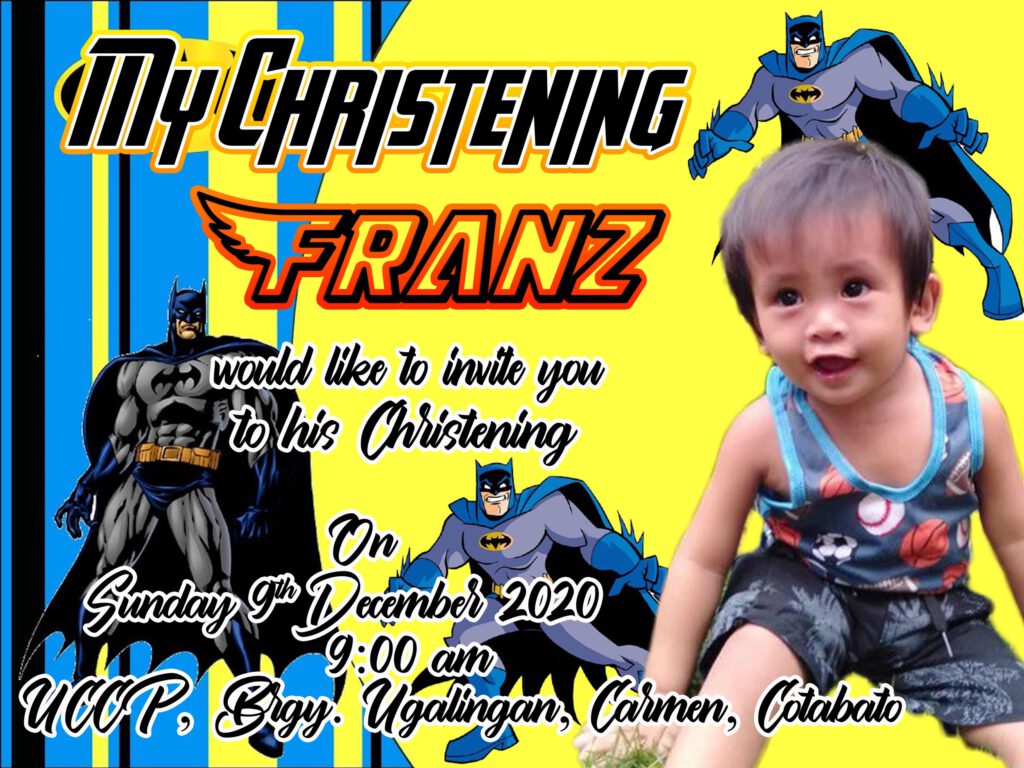 This is it guys I hope you learn and get some new ideas in my blog. And please invite your friends and relatives to visit my site to see more templates and design. I wish that you like my Batman Inspired Birthday Invitation Design.
I hope I see you next time for more amazing designs that are randomly released the following days. To get notify, you may follow this blog.
And If you have any questions and inquiries, suggestions and questions. You are freely send us an email or send a message to our Facebook page. You can see it to our Contact Page have a nice day to everyone keep safe and God bless everyone.
Need Tarpaulin Design?
Get your personalized tarpaulin design for your event for as low as 100 pesos