Here I show you a sample friendship tarpaulin design template. Just remember before creating your tarpaulin design you must know what kind of design that your daughter wants to have in his very special occasions.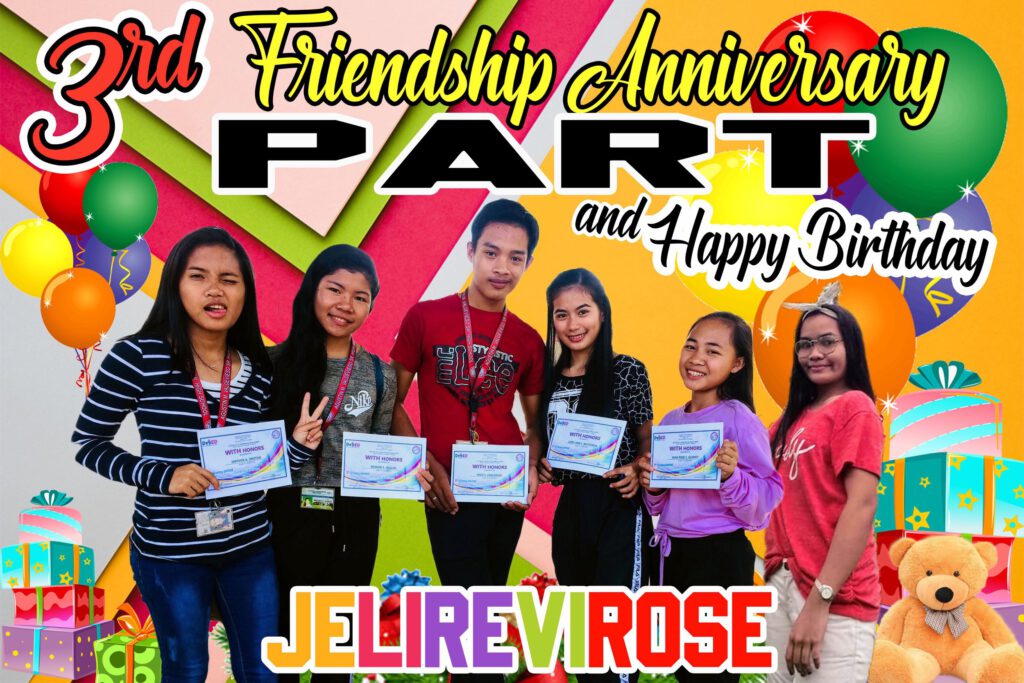 You can make this kind of design through photo editors like Adobe Photoshop. You can easily download this PC application on the internet, especially the Adobe Photoshop CS3 portable. There is no need for you to register and hustle free installation with no serial keys needed. When you choose to have an Adobe Photoshop portable version.
How to make a Friendship Tarpaulin Design
In order for you to create this very simple friendship design templatee. You can followed this few tips.
Use High Quality Photos
This is the most important, because agood quality of photos makes a good quality of design. You can have a high resolution of images through your digital cameras and branded phones. Because branded phones have a high mega pixel of lens rather than a clone version.
Setting the size
Before you start creating a tarpaulin template for your friendship Tarpaulin. You must set your layout to a fixed size and shape to have a better result.
Details
The details should be precise and clear. It must be readable and easy to understand for guests to easily understand what your template was all about.
Follow these basic simple steps in order for you to create this amazing friendship sample tarpaulin design template.
So guys, I hope you like this very simple design for this day. And I hope you'll be back to see more creative design and templates that are randomly  released this following day's.
Have a nice day to each of you and Godbless everyone.
If you have any questions you can freely send me an e-mail. Or you may leave a comment down here. You may also send me a message to the Official Facebook Page of this site. You can found it on the Contact Page. And I guarantee that I will respond to your message as soon as I read your email.
Need Tarpaulin Design?
Get your personalized tarpaulin design for your event for as low as 100 pesos